Shifts in lowest rates have slowed, mortgage financing firm says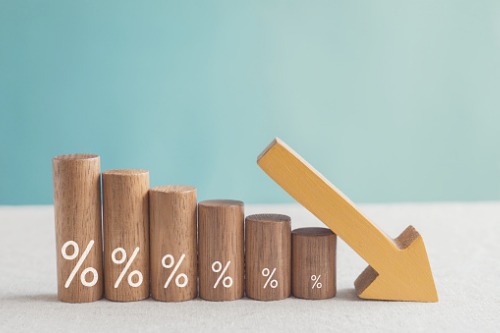 In the year since the pandemic took hold, lowest rates at the digital mortgage financing firm nesto have changed a total of 55 times, or an average of 4.23 times per month.
The company said that shifts in these rates have significantly slowed down over the past months.
"For the first time in over a year, there were no changes to our lowest rates in April 2021," nesto said in its latest operations report. "In April 2021, the real estate market is still hot, and new purchases still represent a little over 50% of our overall demand."
Because of the lack of movements last month, nesto said that its rate volatility for its lowest fixed and variable rates remains unchanged.
"The last two adjustments occurred back in March 2021 , where we saw two rate changes with fixed rates, upwards, while variable rates only saw one change, down lower than the best available in February 2021 thanks to a deeper discount from the prime rate," nesto explained. "Since then, our lowest rates remained stable, both in Quebec and the rest of Canada."
Read more: nesto users: the fixed versus variable debate
For fixed insured rates, the difference in the averages from February 2020 to May 2021 was 0.45%. nesto outlined the implications of this on a home purchase valued at $350,000, assuming 10% down payment and a 25-year amortization after a five-year term.
nesto estimated that those who signed in February 2020, which had its lowest insured fixed rate at 1.39%, will end up saving almost $7,000 in interest fees over the course of five years compared to the current best rate of 1.84% – which is also the highest insured fixed rate so far this year, by the company's reckoning.
"At a 0.45% rate difference, you'll end up spending a little over $4,000 more in total payments over five years," nesto said.
For variable rates, the rate difference over the same period was 1.7%. Borrowers who signed at 2.95%, the highest insurable variable rate seen by nesto in over a year, will end up paying roughly $16,000 more in monthly mortgage payments over five years.
Meanwhile, those who signed at 1.25%, the lowest insurable variable rate registered by nesto in the last 13 months, will likely save more than $25,000 in interest fees over only five years.