Population growth, rate hikes are making themselves felt nationwide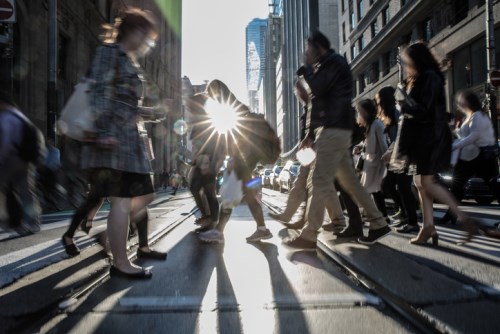 With noticeable slowdown since mid-2017, the Canadian residential property market is expected to end this year with a rather muted pace of activity and gains in housing value.
Of course, this won't stop price growth altogether in major metropolitan markets—while leaving others to careen towards downward spirals of housing weakness, Dr. Sherry Cooper of Dominion Lending Centres wrote in a new analysis of fresh data from the Canadian Real Estate Association.
"Two offsetting forces are impacting housing—strong population growth and rising rates. Sluggish sales and modestly rising prices nationally are likely in store for 2019. While there will still be some significant regional divergences, there is no need for further policy actions to affect demand," Cooper explained.
"We are likely in store for a prolonged period of modest housing gains in the Greater Golden Horseshoe, stability or softening in British Columbia and further weakening in the Prairies, Alberta, and Newfoundland & Labrador."
Read more: Two provinces will account for lion's share of 2019 sales decline
Among the markets tracked by the MLS® Home Price Index, those in the Greater Golden Horseshoe region exhibited respectable year-over-year gains, especially in Guelph (up 9.3%), the Niagara Region (up 7.2%), Hamilton-Burlington (up 6.3%), Oakville-Milton (up 3.4%) and the Greater Toronto Area (up 2.7%).
Meanwhile, B.C. home price growth has been shrinking, with relatively sluggish gains in the Fraser Valley (up only 4.7%) and Victoria (up 7.2%). Greater Vancouver Area prices also fell for the first time in half a decade (down 1.4% year-over-year), with a 1.9% monthly drop in November to further add to the market's recent trend of home price declines.