Lender myNext Mortgage Company is now extending its reach outside Mortgage Architects and MortgageBrokers.com to the rest of the broker channel, its CEO suggesting the move will help fill the funding gap left by two recent lender defections.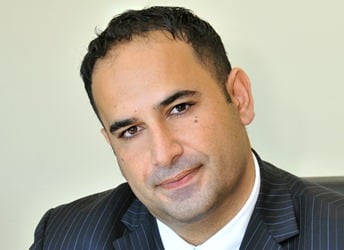 Lender myNext Mortgage is now extending its reach outside Mortgage Architects and MortgageBrokers.com to the rest of the broker channel, its CEO suggesting the move will help fill the funding gap left by two recent defections.

"With the recent announcements of lenders leaving the marketplace, we feel that the timing is perfect," said Alex Haditaghi Friday, in a press release alluding to the departure of both Macquarie Financial and Concentra. "It is never good for our industry when a lender closes shop. Brokers need a strong selection of lenders and now they have a new option to present to their clients."

The lender's distribution channel now gets pushed out to "select brokers outside of the Mortgage Architects and MortgageBrokers.com group of companies in B.C., Alberta and Ontario," says Haditaghi. The vetting standards haven't yet been released, although myNext is pointing to "certain qualifying hurdles" for those brokers, who must also be "interested in a long-term partnership of mutual benefit."

The announcement confirms growing speculation that myNext would make the move in an effort to grow its originations channel, in part because of the loss of a key brokerage-partner in Ottawa last year. As recently as December 2010, that funding gap had yet to be closed, according to financials from the publicly held MortgageBrokers.com, and Haditaghi's deal to acquire the Invis/Mortgage Intelligence networks remains stalled.


"It's a good decision," said David Armstrong, broker and general manager for River City Financial Your Mortgage Architect – MA's first franchise, launched this spring. "It's not like it's a surprise that they needed to increase their funding, and the timing helps make the point to brokers that they need to be focused on competing with the banks and not with each other."


Still, brokers within the corporate family will retain benefits from funding deals through myNext that their counterparts outside the network won't. Haditaghi is confirming the coming launch of a trailer fee option, exclusive to MA and MortgageBrokers.com agents and offering 105 basis points upfront (volume bonus and finder's fee) plus 18 bps each year for the life of the mortgage.



"There will also be reward points on top of the 105 upfront, Haditaghi told MortgageBrokerNews.ca, "and, again, the program is exclusive to MortgageBrokers.com and Mortgage Architect brokers and agents."



Armstrong is also pointing to incentives that offset partnership fees as another reason why brokers within the current network aren't likely to feel slighted. Broker buy-in has, in fact, been very strong, said Haditaghi. "We have consulted with many of our brokers from Mortgage Architects and MortageBrokers.com and they have been largely supportive because they are very supportive of the broker channel," he told MortgageBrokerNews.ca.



Haditaghi has already focused on diversifying the lender's reach into the broker channel, this spring announcing it was going "conventional," by moving to offer "prime conventional mortgages" through its Mortgage Architects and MortgageBrokers.com distribution channels. it is also an approved lender with both CMHC and Genworth Financial, and earlier this year, myNext Commercial Mortgages Inc. was launched, focused on industrial, commercial or investment real estate deals ranging from $1 million to $100 million-plus.


Residential deals, nonetheless, remain the foundation for the lender, even as originations slow across key markets following the introduction of new mortgage rules this spring. An increasingly aggressive sales strategy at the banks has also challenged the broker channel to retain and win new clients now being offered loss-leader rates at the Big Five.


Still, that volatility may accrue to the benefit of myNext as it makes its push deeper into the broker channel. Friday it announced new regional VPs for business development -- Jim Fitzgerald, assigned to Ontario (Toronto and West), and Dave Mercer, who'll head efforts in Alberta. Two other appointments, for B.C. and Eastern Canada, are expected in the next few weeks, according to Friday's release.