Collaboration would provide a more efficient method for brokerages to process applications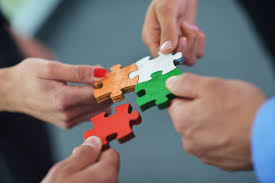 In its bid to streamline industry standards and practices, Canada's largest mortgage brokerage has announced that it will be entering into a close collaboration with a leading mortgage underwriting company.
Mortgage Alliance
declared in its October 20 press release that it has established a direct connection between its MortgageBOSS™ enterprise software and Paradigm Quest Inc.'s RUBI Platform. The linkage will permit MortgageBOSS™ users to forward applications (and their accompanying info and documents) sourced from internet, mobile, or desktop platforms to Paradigm brands like Lendwise, MERIX Financial, RightMortgage®, and many others.
"To enhance the user experience, this direct connection also provides brokers with the ability to interact real-time with their dedicated credit team," the news release stated. "The initial phase of development provides greater efficiencies for brokers and their customers and becomes the foundation for planned developments which include integrated conditions fulfilment, superior risk management tools, document collection and connectivity to a multitude of 3rd party suppliers."
"This direct connection between MortgageBOSS and Paradigm, without a 3rd party intermediary, is the first of its kind in Canada. It is currently in testing and the launch is expected shortly. Further exciting innovations are planned to be phased in post the initial launch."
Mortgage Alliance CEO Michael Beckette expressed optimism that this venture would pave the development of an enterprise technology that would greatly benefit brokers, industry suppliers, and lender partners.
"The innovative leadership team at Paradigm Quest has made this achievement possible and we are very appreciative to be working with an organization that understands our goals and is willing to be part of the evolution in the mortgage application process." Beckette said.
"We are extremely honoured and excited about this innovative partnership and our future together towards revolutionizing the broker and customer experience. For the first time, Canadian mortgage brokers have direct access to a lending facility. This increases transparency, simplifies mortgage processing and improves service levels," Paradigm Quest president and CEO Kathy Gregory said.
Used by over 80 independent affiliate brokerages, 100 franchise companies, and 3,000 brokers, MortgageBOSS™ represents one of the country's largest broker networks.