Big six banks had their ratings on two key metrics lowered by Moody's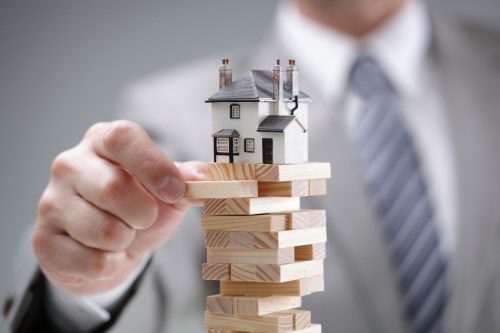 Last week, Moody's Investors Service downgraded Canada's big six banks over increased anxiety surrounding elevated household debt and inflamed housing prices—a decision that came amid alternative mortgage lender Home Capital's struggles, which have raised fears that Canada might be on the brink of a major housing crisis.
Bank of Nova
Scotia
, Canadian Imperial Bank of Commerce,
National Bank
of Canada,
Royal Bank
of Canada, Bank of Montreal (BMO), and Toronto-Dominion Bank (TD) had their Moody's ratings on two key metrics lowered by one notch, Global News reported.
"Continued growth in Canadian consumer debt and elevated housing prices leaves consumers, and Canadian banks, more vulnerable to downside risks facing the Canadian economy than in the past," Moody's senior vice president David Beattie announced.
The move is indicative of the real estate pessimism that has set in among banks, economists, and policy-makers, according to David Madani of Capital Economics. Considering the recent federal and provincial-level measures enacted to more tightly manage the mortgage market, the Moody's downgrade is just the latest in a series of events that might ultimately to significant declines in the value of homes.
"All bubbles burst, and we'll have a major correction," Madani said, adding that such a crash will see prices drop by a dramatic 30 to 40 per cent.
Meanwhile, Mike Rizvanovic of Veritas Investment argued that the Moody's downgrade was not spurred by any event in particular, but by a steady trend of ballooning in the debt held by consumers and private businesses across Canada. Rather, the downgrade should be seen as a kind of "warning shot" to the country's financial institutions, Rizvanovic said.
Related stories:
Commentary: Canada in an advanced stage of real estate dependency
GDP, mortgage debt growth slowdown on the horizon for banks