The nation's strongest housing markets are moderated by the impact of Western Canada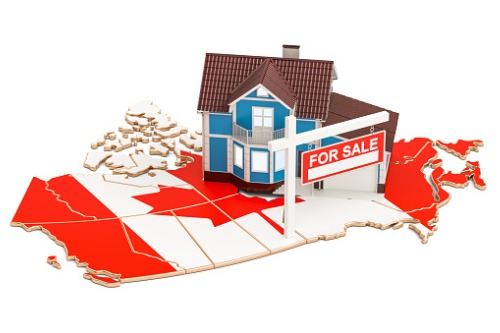 The searing highs of the Canadian housing market stand in glaring contrast to the headwinds in particular trouble spots, as evident in the gap between burgeoning Montreal and struggling Calgary.
Latest readings by the Teranet – National Bank of Canada House Price Index (TNB HPI) showed that the country's aggregate home price go up by 0.21 month-over-month in December, as well as 1.95% annually.
"The small increase still brings the index to a new record high. Virtually all of the drag on the index was in Western Canada," Better Dwelling stated in its analysis of the figures.

Calgary is emblematic of the Western weakness, with prices shrinking by 0.61% monthly in December, and by 0.94% year-over-year. The current level is 6.24% lower than the peak achieved far back in October 2014.
Meanwhile, Montreal benefited from a significant boost with its growing population of immigrants and tech professionals. Last month, prices went up by 0.37% from November, and climbed by 6.37% from December 2018.
"Prices in the region are now at a new all-time high. The 12-month increase is tied with last month, but is the biggest increase seen since 2011," Better Dwelling added. "To contrast, the C11 was seeing larger growth in just 2018. Montreal had been underperforming until recently."
These stark differences build a stronger case for the various calls to adjust mortgage qualification requirements so that they take into account the peculiarities of each market.
"We believe policy makers have the necessary experience to modify the tool to meet the reality of today's Canada – that we have very different and varied economies, and by extension housing policy needs, from region to region," Royal LePage president and CEO Phil Soper stated earlier this month.
"The stress test pushed people out of real estate markets across Canada temporarily. For the most part, buyers have adjusted, yet it still represents a significant hurdle as families pursue the dream of owning their own home."