New housing complex is scheduled for completion by spring 2023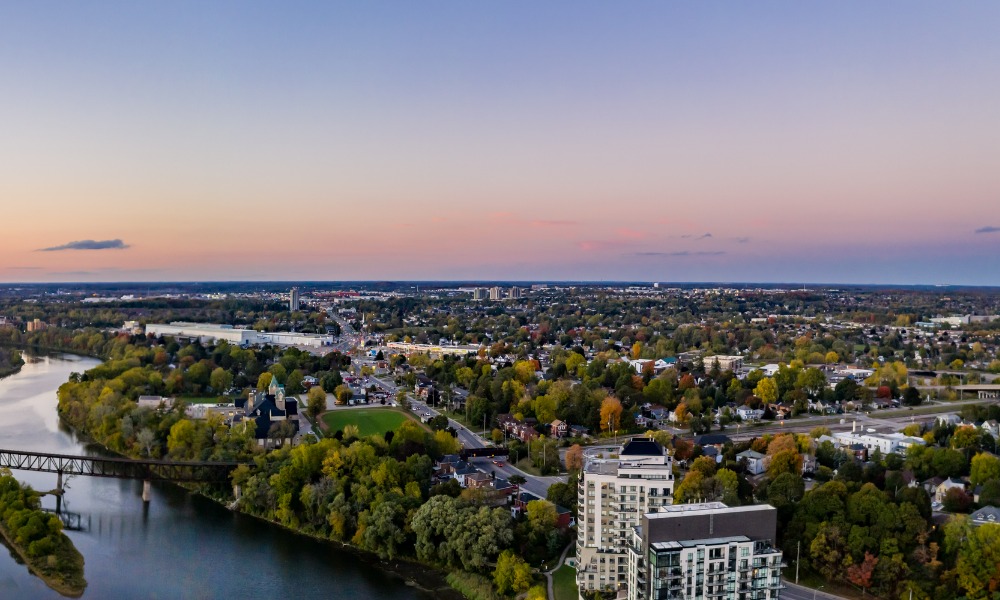 Governments have announced more than $18 million in funding for much-needed new housing supply in Cambridge, Ontario.
Supporting the development of a 55-unit mixed-income residential building located at 195 Hespeler Road, the federal government is investing nearly $15 million in the project, while the provincial government is contributing nearly $1.4 million through IAH and more than $280,000 from the Social Infrastructure Fund. Waterloo is contributing $634,520 and Cambridge is contributing $700,000.
The affordable housing complex is being developed by Home Concept Property Management. Construction is scheduled for completion by spring 2023.
Read more: What's next for Canada's housing market?
"These affordable and supportive units will provide more than a roof over someone's head. They will serve as a safe place to learn, grow and heal," said Cambridge mayor Kathryn McGarry. "This project is an excellent example of an incredible partnership with a common goal: to offer support to those in our community who need it most."
"Our government's policies have delivered historic results in getting more housing built faster and complement our nearly $4.4 billion [in] investments over the past three years to grow and enhance community and supportive housing, address homelessness, and respond to COVID-19," added Steve Clark, Minister of Public Affairs and Housing. "Ensuring all Ontarians have a home that meets their needs and budget, especially our most vulnerable, is a top priority for our government."