Major network launches advertising campaign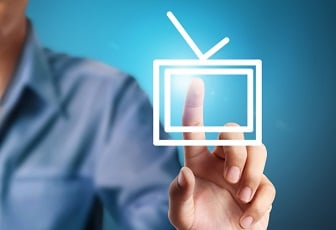 Through humour and affection,
Dominion Lending Centres
is showing Canadians "We've got a mortgage for that!"
DLC
, which has become known for its creative and engaging advertising campaigns, has launched a fall and spring initiative that aims to educate homebuyers about the value brokers provide.
"With the 15 second commercials we're really trying to tap into a little bit of humour and what's current. Regardless of who won the American election, Obama needed a new home," Dave Teixeira, VP of marketing, public relations and communications with Dominion Lending Centres, told MortgageBrokerNews.ca. "With Christmas, we wanted to tap into that. In 2017 we have three or four more (commercials) coming out as well."
Teixeira is referencing a fun 15 second spot that features a Barack Obama lookalike putting in an office, talking to a mortgage agent about his next home purchase.
Along with a series of 15 second commercials, the network has also launched a longer, 30 second version.
DLC attained the rights to the ubiquitous 1982 Madness single "Our House," which can be heard in each of the spots.
Most recently, the network launched a Christmas-themed commercial.
These are part of DLC's fourth advertising campaign, which follows the success of commercials featuring Don Cherry and others featuring Dr. Sherry Cooper. Another series featured customers who submitted their own videos.
"Each of those three campaigns kind of captured the imagination of different parts of our client base, but what we were really missing out on was that more heartfelt and more humour," Teixeira said. "We decided we really need to focus on that and using 15 seconds we thought we could sustain the comedy … and with the 30 second commercial we really wanted to tug on the heartstrings and show the different type of mortgage products that are out there.
"That's why we really latched onto the slogan "we've got a mortgage for that.'"
That longer commercial is meant to draw attention to the vast array of solutions mortgage brokers can offer clients.
Related Stories
:
Mortgage brokerage targets clients through Instagram
Broker network at the Oscars