A commercial legend takes five minutes to reveal his trade secrets to MBN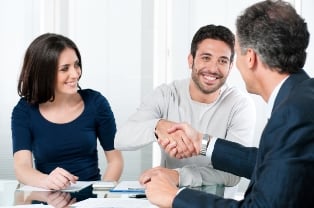 It's a tough segment, but one that can prove fruitful for brokers willing to put the time into mastering it. But there is one pitfall all eager commercial newbies should avoid, according to one veteran.
"A lot of brokers' first commercial deal is a storefront with an extra apartment, and most have no trouble with those,"
Dale Bilton
, president of
Dominion Lending Centres
Commercial and Residential Mortgages Ltd., tells MortgageBrokerNews.ca. "After that they think they've got the philosophy figured out."
And that usually isn't the case, according to the multi-year commercial broker of the year, who says he has met a number of brokers who develop a false sense of confidence after their first few deals – especially if those deals go off without a hitch.
"They get comfortable and cocky, develop a premature confidence and sometimes try to take on tougher deals that don't go so well," Bilton says. "That often results in mistakes and lenders remember how unprofessional they look; they can scar themselves for life."
Commercial deals can be difficult and take much longer than residential files – sometimes up to several months or even years. And deals often fall though: "The batting average is terrible," Bilton says.
Still, there is one strategy that novice commercial brokers should use. And it's one that has helped Bilton develop a knack for the business.
"I started off as a residential mortgage broker and took on one commercial deal at a time in the beginning while still juggling my main business," Bilton says, noting the strategy allows brokers to keep their primary income while also giving them enough time to carefully master a commercial file.
"I still did 3-5 residential deals a month and as the commercial deals closed, I got those commissions on top of that," he says. "Eventually I got confident enough and found enough commercial deals to stop doing residential entirely."
And Bilton learned as he went, soaking up the tricks of the trade over many years until he became one of the leaders in the space, with very few peers.
But how will you know when you've reached Bilton's level?
"How do you finance a quarry – most people can't figure it out," Bilton said. "How do you finance a hole in the ground?"
I ask him to share the secret.
"I'm not going to tell you. But when someone knows how to finance a quarry, you know he's special."