You can't win if you don't take part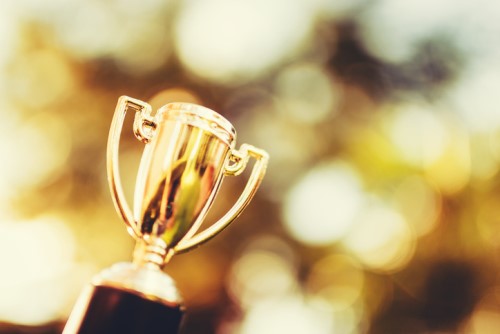 All good things must come to an end – great bottles of wine, exotic vacations (anyone remember what those are?), summer. As of Friday, January 15, you can add one more item to that list: nominations for the 2021 Canadian Mortgage Awards.
Nominations have been pouring in over the past two months, but that doesn't necessarily mean that this year's winners have already thrown their hats in the ring. With 20 different award categories, there is ample opportunity for brokers, brokerages, BDMs, and other Canadian mortgage professionals to take home some hardware. Some of this year's award categories include, but are not limited to, the following:
Broker of the Year – Commercial and Residential
Digital Innovator of the Year
Employer of Choice
Lender Underwriter of the Year
Outstanding Customer Service by an Individual Office
Woman of Distinction
New Brokerage of the Year
Nabbing a CMA has become a badge of honour among Canadian mortgage professionals.
Mortgage Architects' Carey Benvenuti, winner of 2020's Award for Excellence in Philanthropy and Community Service, told Mortgage Broker News she was overwhelmed to be nominated by her peers.
"I never expected to win," said Benvenuti, whose charity No One Goes Hungry helps provide for food insecure residents in Ontario's Niagara region. "Being recognized for that in an industry that I love was mind-blowing."
The recognition Benvenuti received from her win has had multiple positive effects. No One Goes Hungry received a shot of national attention and her referral partners honoured her win in a very public way.
"The real estate office I am in-house with even took out a billboard to congratulate me," she said.
Christine Xu, who took home the Community Trust Award for Alternative Broker Specialist of the Year for an impressive third time in August, said winning validates her team's ongoing efforts to make a difference for their clients.
"I was very honoured and humbled," Xu said of her win, adding that her Moneybroker Canada-Mortgage Architects crew has set its sights on winning Brokerage of the Year in 2021.
"Our whole team is very motivated. It is the best marketing piece for my business," she said.
Barbara Cook, 2020's recipient of the Home Trust Award for Woman of Distinction, called her win an "incredible honour."
"The award is the demonstration of the hard work – much of it behind the scenes – of promoting, influencing, and championing women within our mortgage industry," Cook said. "This recognition, and this award, will continue to show women that they can achieve greatness and pave the way for the younger generation of women within our industry."
COVID-19 has meant the usual in-person CMA extravaganza has been moved online, where the awards ceremony has been bolstered by the addition of several informative panel discussions in which the sharpest minds in mortgage come together to bounce ideas off one another.
Cook was one attendee who came away from last year's show a fan of the new format.
"I enjoyed the various groups speaking," she said. "It was great to see why they were nominated for their awards and to get to know them on a more personable level."
It's a sentiment shared by Benvenuti, who enjoyed the CMA's new virtual networking component.
"It was amazing to meet so many new people and connect on a new level," she said. "As we are all aware, it's been tough to connect, but the CMAs brought us all together to celebrate our industry."
Nominations close Friday.