A Halifax-based broker says the supply-demand imbalance is becoming a problem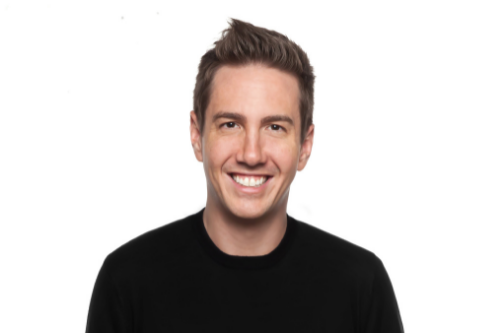 With the first five months of this year having matched the madcap market activity of 2020 in Nova Scotia, one Halifax-based broker believes that greater focus is needed on addressing growing housing supply problems in the province.
Clinton Wilkins (pictured), a senior mortgage broker within the Centum network, told Mortgage Broker News that the "boom" currently underway in Halifax was good for business – but that price appreciation because of multiple offers on properties had the potential to freeze new entrants out of the market.
"I think it's a challenge for first-time homebuyers, because prices have increased and there's more demand in the market than there is supply," he said. "It's almost a Toronto-style market. Obviously, the prices are not like Toronto, but we're seeing a lot of properties that get listed and there are 20 or more offers on them."
While the housing market in Nova Scotia was already heating up before March last year, the outbreak of COVID-19 helped contribute to a surge that was partly driven by an influx of buyers from outside the province.
Read next: Why is Atlantic Canada's mortgage market heating up?
Wilkins said that the new reality of working from home had led many outsiders to consider buying a property in Nova Scotia for its living standards and reasonable prices compared to other parts of the country, with "probably every third call" coming from Ontario, B.C. or Alberta residents.
"A lot of people are looking to come here because they can still buy a single-family home for $400,000 whereas you can't even buy a one-bedroom condo for that [in Toronto]," he said.
"We're seeing a lot of those borrowers. With some companies saying that people may never be required to go back to the office, they're not necessarily changing jobs to move here – they're keeping that Toronto job. They're just moving for the quality of life."
Nova Scotia reported its highest population on record in January 2021, with Wilkins saying that those rising numbers – particularly in Halifax – could bring the supply-demand imbalance into sharper focus in the coming years.
"There's just not enough new housing stock coming online," he said. "The vacancy of the rental market is really challenging too, with rentals at just a 1%-2% vacancy. The federal government needs to work with the provinces and municipalities to increase the supply; that's the number one issue they need to work on.
"I'm hearing from lender partners that their volumes are up from 10%-30%. We need more capacity to handle this amount of volume, and that's not going to happen overnight. This is going to take months and years to right itself."
Read next: Competition in Halifax housing market causing some buyers to skip home inspections
Nova Scotia has seen a significant spike in home prices in recent times, recording a massive 39.5% year-over-year increase last month. Still, the average price still sits at $372,534 – a decidedly reasonable figure compared with sky-high values in the Ontario and British Columbia markets – and Wilkins said that those increases in Nova Scotia represented a correction of sorts.
"Is it a huge concern? I'm not convinced, because I think that our real estate was probably slightly undervalued prior to the pandemic, and now we've kind of re-normalized things a little bit," he said.
Wilkins said that recent weeks had seen less hectic activity in the market than the early months of the year, a development that was likely driven by Nova Scotia's provincial boundaries being closed to non-essential travel due to rising COVID-19 cases.
He also noted the recent hike to the mortgage stress test rate as a prominent topic of discussion among clients, with the combination of rising prices and that increased qualifying rate acting as a deterrent to some first-time buyers.
Read next: Is Nova Scotia shaping up to be the ideal remote-working destination?
"I do feel for the first-time homebuyers," he said. "They've basically been hit twice here. They've been hit with increased purchase prices – maybe they were already at the top of their limit on what affordability is – and now with the increased stress test that means they can qualify for even less of a mortgage."
Still, despite those new impediments to the process of securing a mortgage, Wilkins said that he didn't anticipate much of a slowdown as a result of the hike, with demand remaining high. Of course, it also helps that Nova Scotia and its capital continue to represent a highly attractive location for non-local buyers.
"Is the demand still going to be there in Halifax? I think so," he said. "It's a great place to live. The quality of life that you can have here based on the value of the real estate is really what's driving the demand from buyers outside the region."