The rising tide is lifting all boats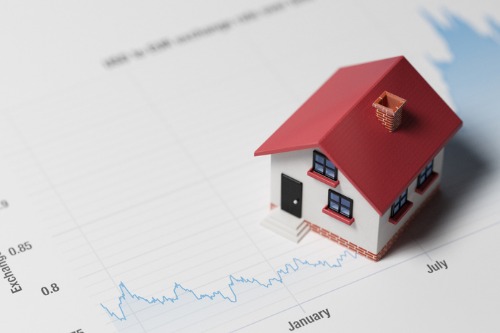 Atlantic Canada housing markets continue to heat up with sales records being broken left and right in February, impelled by sustained strength in the overall Canadian market.
On the national level, home sales activity saw a 39.2% year over year gain in February, reaching an annualized pace of 783,636 units – far above the Canadian Real Estate Association's revised forecast of 700,000 home sales for 2021.
New listings increased by 15.7% month over month in February, which pushed the national sales-to-new listings ratio to 84%, its second-highest ever reading. On average, Canadian markets only have 1.8 months of housing inventory remaining.
The aggregate composite home price grew by 3.3% monthly in February, up to $697,000.
Newfoundland and Labrador
The province saw its home sales activity intensify by 25% annually, for a total of 290 units sold in February. The number of new listings inched up by 0.7% to 617 properties, while the number of active residential listings dropped by 17.9% to 3,293 homes for sale.
The overall composite benchmark price of homes sold through the Newfoundland and Labrador Association of Realtors' MLS System stood at $282,500, which was 6.8% higher year over year. The benchmark for single-family properties was up 7.1% to $284,800, while the benchmark for townhouse/row units edged up by 0.8% to $255,900. The province's benchmark apartment price fell by 2.6% to $224,600.
The total dollar volume of home sales in the region was $72 million in February, up 33.3% from the same time last year.
New Brunswick
A total of 824 residential properties were sold in the province last month, representing a 36.4% annual increase and establishing a new record for February. The gains were particularly strong in the Northern and Valley Regions (67.5%), as well as in Fredericton (35.6%), Saint John (31.5%), and Greater Moncton (30%) areas.
New listings fell slightly by 2.7% to 870 units, while active listings dropped by 45.9% to 2,221 homes for sale by the end of February.
The market saw its average home sales price grow by 20.9% last month to a record-high of $224,785.
The Nova Scotia Association of Realtors reported a total of 1,045 homes sold in its jurisdiction in February, representing a 31.9% annual upswing. During the same time frame, the number of new listings fell by 5.8% to 1,101 units, and the number of active residential listings shrank by 45.4% to a three-decade low of 2,373 properties.
The province saw its average home sales price grow by 30.4% year over year to a peak of $340,096. The dollar value of all housing transactions in Nova Scotia last month was $355.4 million, up 72% annually and establishing a new sales volume record for February.
Prince Edward Island
Sales activity in the Maritime province posted a 20.9% year over year increase to 139 residential units, data from the Prince Edward Island Real Estate Association showed.
The number of new listings markedly declined by 14.7% annually to 157 properties, and the number of active listings dropped by 36.8% to 430 homes. Months of inventory stood at 3.1 as of the end of February, down from the 5.9 months recorded during the same month a year ago.
PEI's average home sales price last month was a record-high $322,371, representing a 17.1% increase from February 2020. Overall sales dollar value was $44.8 million, up 41.6% annually.