The ambitious targets are an attempt to compensate for 2020's abysmal immigration numbers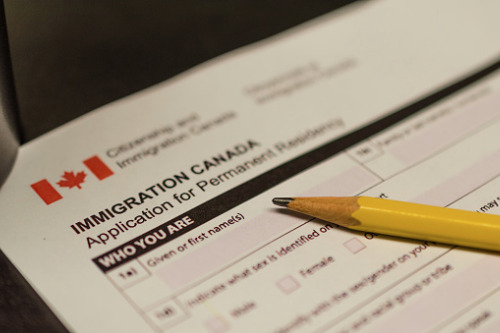 Last Friday, Canada's federal government announced an immigration plan for the next three years that some critics are calling "pure fantasy". But the Liberals' strategy may instead create a dream scenario for the country's mortgage brokers: a continuation of the sky-high demand that fed this year's unexpectedly booming real estate market.
In revealing the plan, Immigration Minister Marco Mendocino said the government intends to welcome more than 1.2 million immigrants to Canada between 2021 and 2023, starting with next year's target of 401,000 new permanent residents.
"This is an absolutely astonishing number," said Rock Star Real Estate co-founder Tom Karadza during a recent podcast. The target increases by a further 10,000 in each of 2022 and 2023.
The travel restrictions put in place during the first wave of the COVID-19 pandemic have made hitting 2020's target of 341,000 newcomers virtually impossible. If immigration were allowed to return to normal for the rest of the year, it is estimated that only half the target amount would be reached.
"Put simply, we need more workers, and immigration is the way to get there," Mendocino said, adding that the government will be favouring "community-based selection models" to attract new arrivals to "smaller cities and rural regions across Canada."
A rise in rural demand could be a boon to brokers in areas of the country that were only lightly singed by this year's blazing origination activity. Regardless of where these newcomers land, Dominion Lending Centres' economist Dr. Sherry Cooper says they will be welcome.
"All of the growth in the Canadian population in recent years has been in net immigration," Cooper told MBN by email. "Keeping those doors open is vital for housing markets. Whether [immigrants] rent or buy, it helps, as there is a glut of rental properties on the market today," the result of both lower immigration and down-on-their-luck Airbnb investors.
RateSpy founder Robert McLister sees immigrants playing more of a role in firming up the economy and rental rates than increasing housing demand – in the short-term, at least.
"Immigration won't have a large impact on home sales in 2021 because new Canadians take about three years to buy on average, according to Royal Lepage data," McLister says. "Most newcomers who buy in 2021 will have already landed a few years ago."
Because a large proportion of immigrants buy homes priced below-average, McLister feels there could be a slight lag in that segment of the market "in a few years" before it recovers around 2024.
The most pressing question may be whether the new immigration targets will ever be met. McLister and Cooper both have their doubts, as does Conservative immigration critic Raquel Dancho, who called the Liberal goals "pure fantasy."
"There's just no way that's going to happen," Dancho said, noting that the government lacks a "concrete plan for bringing people safely into the country during the pandemic."
NDP MP Jenny Kwan highlighted another roadblock: the thousands upon thousands of immigration applications that were already being processed when the pandemic hit. That backlog has not gone away.
"With over half a year of applications whose processing came to a complete stop, there will be no shortage of requests to be processed next year," she said, adding that "applicants are to expect significant increases in processing times for years to come, which were already long before the pandemic."