The work-from-home revolution had a profound impact on this demographic's housing decisions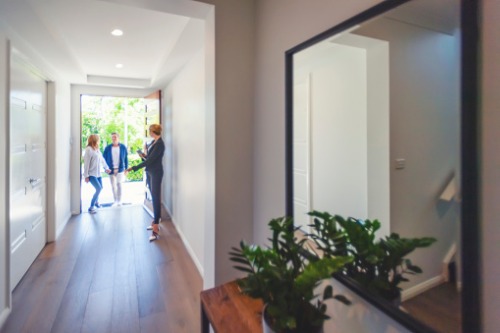 In the pursuit of larger spaces, nearly half of Canada's first-time home buyers have said that they are intending to make their purchases away from major city centres, according to a new survey conducted by Pollara Strategic Insights for BMO.
"With remote work expected to continue over the long-term, first-time homebuyers have the flexibility to look for a home that isn't necessarily next door to where they work," said Hassan Pirnia, head of personal lending and home financing products at BMO. "Between this added work flexibility and price appreciation in some major cities, the expectation is that we will continue to see a push into the suburbs."
Read more: Is COVID-19 pushing Canadians away from the big cities?
"A healthy number of first-time buyers (47%) plan on purchasing their first home in the suburbs," BMO reported. "Regionally, this is highest for buyers in BC and Ontario (53% each)."
Unsurprisingly, the main element driving these decisions is affordability, which 44% of respondents cited as the central factor in their home purchasing plans.
"Buyers also prefer the ability to purchase a larger house (41%) than might be possible in a major urban centre," BMO said.
Read more: Best rates can be found outside major cities
As for asset classes, around 61% of first-time buyers are considering detached homes. Another 32% are looking at townhouses, while 28% are aiming for semi-detached housing and 27% are leaning towards condo units.