When BMO's exclusive deal with AIR MILES expired, Premiere Mortgage Centre saw an opportunity and leapt at it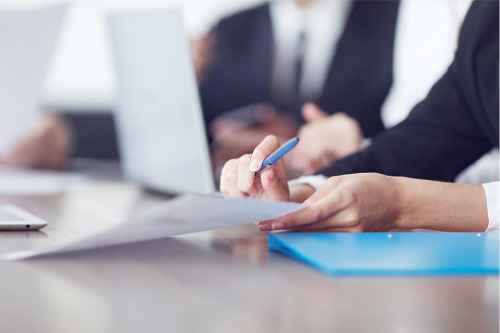 More than hockey, more than Drake, more than the Raptors, Canadians love reward programs. There are approximately 175 million loyalty program memberships in the country, an average of more than five per citizen. Of all of Canada's myriad reward programs, few have the reach of AIR MILES (11 million collectors and counting), so when Don MacVicar, president of Premiere Mortgage Centre realized there was an opportunity to align his company with the iconic brand, there was really only one thing to do.
"I just jumped at it," MacVicar says. "This is a differentiator in our marketplace."
MacVicar says Premiere's relationship with AIR MILES is a frictionless and productive one, but companies looking to follow in the Premiere's footsteps should still prepare themselves for certain ongoing requirements.
"AIR MILES is very strict about their brand and the use of their brand, so we have very strict guidelines around how we promote and communicate the AIR MILES brand," MacVicar says. Any initiative Premiere has in mind related to AIR MILES must be approved by AIR MILES' corporate marketing team. "But," he adds, "they've been fantastic to work with."
MacVicar says that despite their stringent guidelines around branding, AIR MILES has allowed Premiere plenty of leeway for developing their own innovative promotions, such as scratch-and-win-Air-Miles tickets that can be handed out to attendees at trade shows. The company has in place a tiered reward system that hands out between 150 and 500 miles on a standard mortgage, but they also run monthly campaigns worth 500 miles in every province they service and separate initiatives for referral sources such as realtors and financial planners.
"And we'll be running an annual campaign this year for a 2,500-mile reward," MacVicar adds.
Since launching the partnership in May, the response among Premiere's clientele in Atlantic Canada – where over 90 percent of adults have an AIR MILES account – has been wildly enthusiastic. The possibility of seeing a 250-mile bonus show up in your AIR MILES account tends to have that effect on people.
"It's the number one loyalty program in the country," MacVicar says. "It just seemed like the right move for us."
MacVicar says the brand is already reaching out to other brokerages in an effort to establish similar arrangements across the country, meaning the opportunity he pounced on is still there for other companies to take advantage of.
"They see the mortgage brokerage community as, obviously, an area to increase exposure with the AIR MILES program," MacVicar says, "so I know their sales team is going to be out in our community to try to get more people on board."