Ratehub.ca releases new figures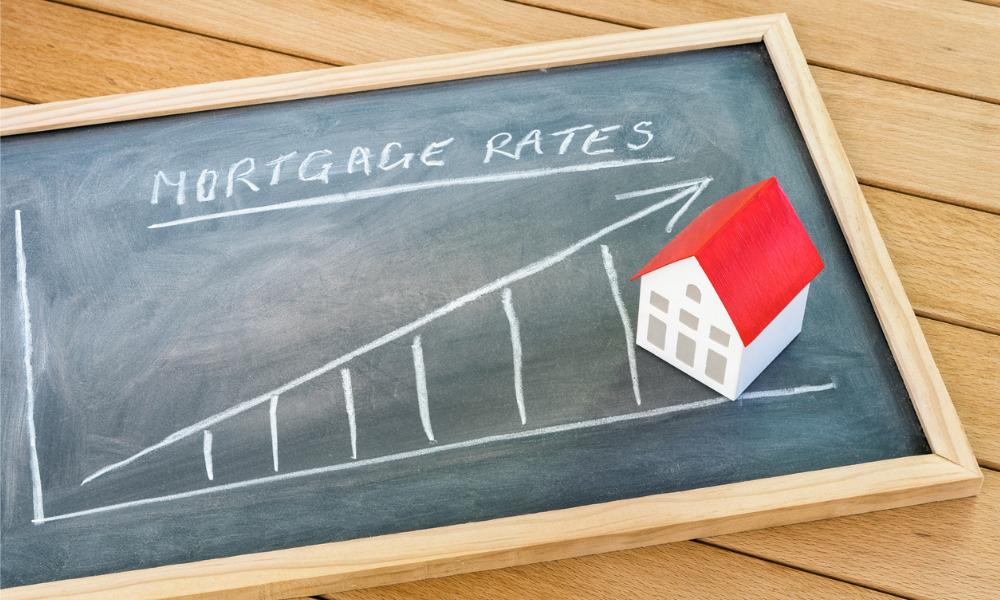 A fresh report unveils the extent of the financial burden that Canadian borrowers now bear
Annual interest costs on mortgages in Canada have gone up by as much as 250% in the space of a year, according to new calculations by Ratehub.ca.
In its new analysis, Ratehub said that a buyer in October 2021 who took on a mortgage of $600,000, a five-year fixed mortgage rate of 2.09% and an amortization period of 25 years would need to pay $12,310 in interest during the first year.
To compare, a buyer last month who borrowed a similar amount under identical terms would've done so under a five-year fixed rate of 5.24%, amounting to $30,819 in interest during the first year of the mortgage.
"It is unsurprising that this has turned off many potential homebuyers in 2022," said James Laird, co-CEO of Ratehub.
Read more: How many Canadians are bracing for a recession?
"I have seen year-over-year change in mortgage interest costs quoted as between 10% and 20%," Laird added. "Both fixed and variable rates have more than doubled over the past year."
The findings mirrored those of a recent study by Statistics Canada, which reported that mortgage interest costs saw a significant 11.4% annual increase in October – the largest such gain since February 1991 (11.7%).
The same month also registered a 3.6% annual increase in property taxes and other housing charges, along with a 6.9% upswing in the overall consumer price index.