Recession fears are revealed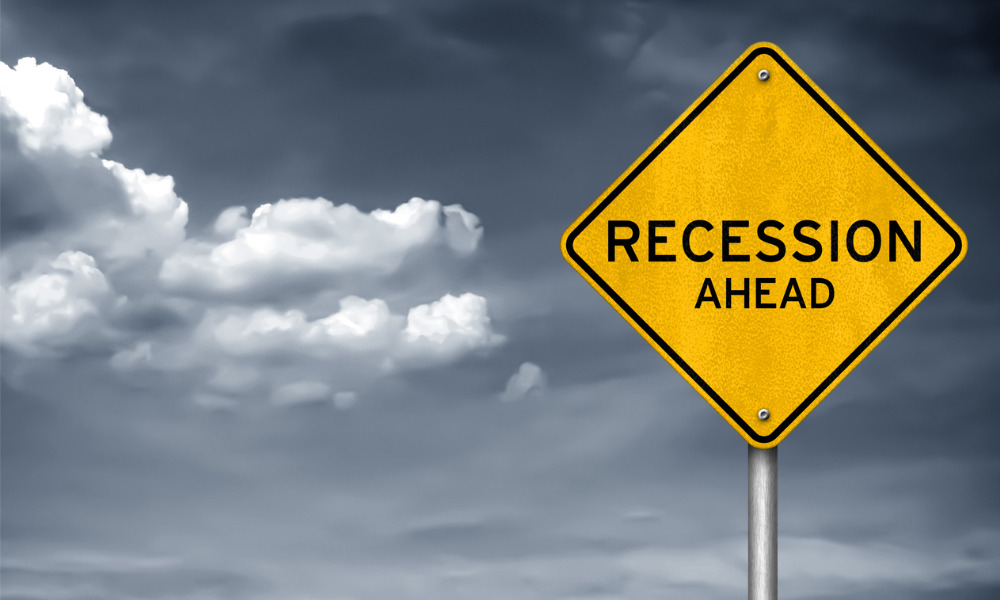 More than half of Canadians are anticipating any such recession to last at least a year
A significant share of Canadians now believe that a recession is looming just beyond the horizon, according to a bi-annual report released earlier this week by Manulife Financial Corporation.
The majority (87%) of the respondents in the latest Manulife Bank of Canada Debt Survey indicated a belief that the economy will soon enter a recession or is already in one. More than half (56%) are bracing for such a recession to last at least a year.
Approximately three out of five Canadians (62%) also said that they don't feel financially prepared for a recession, while nearly all respondents admitted to harbouring anxieties about interest rates (85%) and inflation (94%).
"As the economic landscape is looking rocky, a large majority of Canadians are getting worried and that's particularly telling when reviewing [these] results," said Lysa Fitzgerald, vice president of sales at Manulife Bank.
Read more: What happens to Canada's inflation next?
Canadians who are preparing themselves for the recession said that they are planning to spend less on leisure or entertainment (53%), shop with a limited budget (52%), avoid making major purchases or conducting home renovations (49%), drive less (38%), or delay/cancel travel plans (33%).
Only 8% of respondents said that they're adjusting their financial plans, while 5% are adjusting their debt repayment plans.