Hint: A lot more than most people in the city earn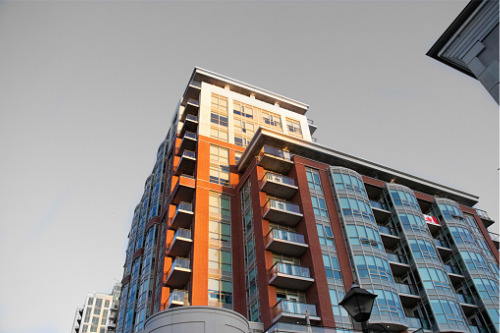 Condos in Toronto's downtown core have become increasingly out of reach of most household budgets, skewing what it means to be "middle-class" in one of Canada's hottest cities.
Speaking to the Daily Hive, Fong and Partners Inc. said that a "middle-class" one-child household living in a modest condo in the area will cost a family around $123,388 annually after taxes – an income level currently accessible to only the top 10% earners.
Even singles – who would need to make around $74,000 annually after taxes – will find it exceptionally difficult to sustain themselves in the downtown area: A one-bedroom condo with one parking spot in Toronto's core will cost approximately $2,540 a month in mortgages alone.
Those who are counting on the long-term impact of coronavirus pandemic to moderate home price growth should abandon such notions, according to Victor Fong, president of Fong and Partners.
"This is because of the money-printing that is happening in the US, Europe, and Canada to battle the economic effects of COVID-19. Money printing causes inflation in asset markets such as real estate, which naturally increases prices," Fong said.
Recent Royal LePage data supported Fong's stance, with the national aggregate home price growing by 6.8% year over year during Q2 to reach $673,072.
"Home prices shot up in the second quarter as a crush of buyers entered the market, attracted by extremely low interest rates and the perception of bargains to be had," said Phil Soper, president and CEO of Royal LePage. "Once provinces allowed regular real estate activity to resume, demand surged in many markets. Inventory levels, already constrained pre-pandemic, have failed to keep pace."