The central bank might be wavering on its rate-freeze commitment given inflationary pressures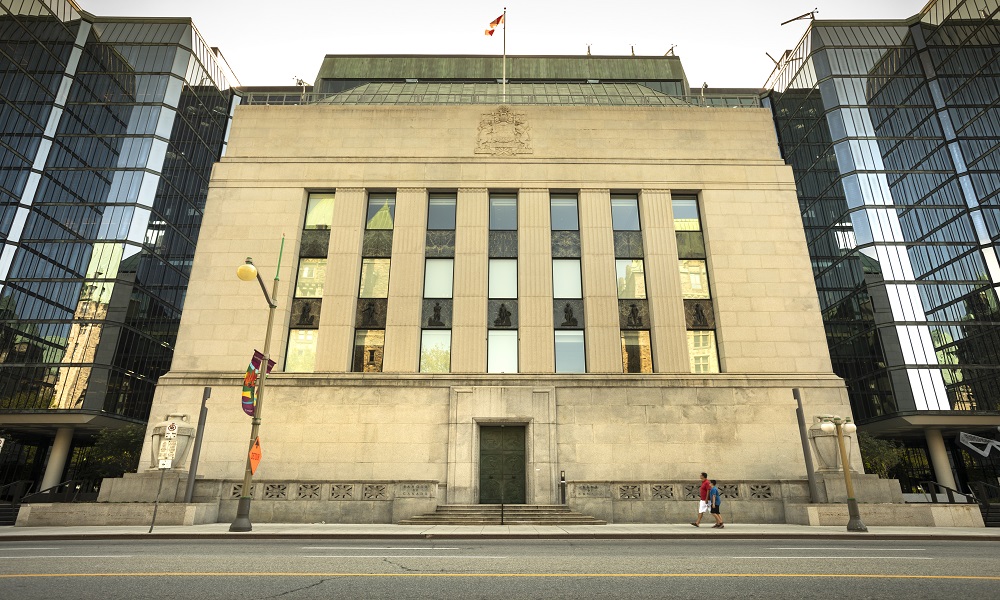 Amid sustained inflationary pressures and supply-chain issues, the Bank of Canada will likely implement three rate increases in 2022 beginning in April, according to a new report by RBC Economics.
This is because while the central bank has committed to freezing its rates until economic slack is absorbed, it might have reconsidered that assurance last month when it said that it was open to earlier hikes despite downgrading its growth projections, said Josh Nye, report author and RBC senior economist.
"The BoC seems to be putting more stock in strong employment data than soft GDP readings, and brought forward its estimate for when economic slack will be absorbed next year," Nye said.
Read more: Rate hikes won't stop runaway price growth – economist
However, Nye said that these hikes will not be as aggressive as markets are pricing.
"Our call for three rate increases in 2022 is still well short of the four to five hikes priced in by markets," Nye said. "Canada's GDP recovery has progressed in fits and starts and that appears to have continued with a 'flash' estimate pointing to flat activity in September. If confirmed, that would mean the economy hasn't strung together consecutive monthly gains since the first quarter."
Given this uncertainty surrounding the degree of economic slack, and combined with inflation trends, the BoC will lean towards an earlier April hike, Nye said.
"The Canadian dollar has been supported by both hawkish central bank expectations and rising commodity prices. But with BoC pricing looking more stretched than for the [US Federal Reserve], we think interest rate dynamics will work against the loonie in the coming months," Nye said. "With energy prices also expected to provide less of a tailwind, we continue to expect the Canadian dollar will slip back toward 80 US cents by year-end and dip modestly below that mark in 2022."