Households' mortgage balances continue to grow seemingly inexorably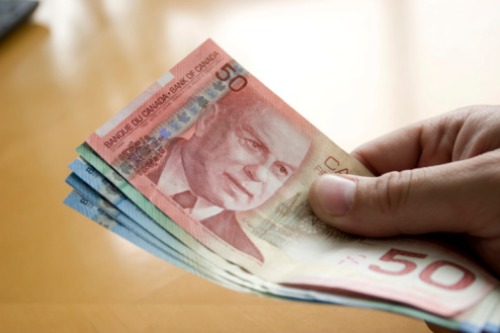 On average, Canadians are allocating so much of their resources to housing that they have essentially impaired their ability to spend elsewhere, according to the founder and chief executive officer of entrepreneurship charity Venture for Canada.
In a recent contribution to The Globe and Mail, Scott Stirrett said that the fevered pace of Canadian home price growth far outstrips that of other major economies like the United States. While housing values have grown by 55% in the US since the year 2000, Canada's prices have spiked by as much as 168% during the same period.
Citing the latest data from National Bank of Canada, Stirrett said that mortgage payments account for a disproportionate share of buyers' incomes. The share is 64% in Vancouver, 58% in Victoria, 56% in Toronto, and 34% in Hamilton.
Stirrett added that the phenomenon has already spread well beyond the traditional urban hotspots.
"During the pandemic, real estate prices increased rapidly in small towns and rural communities, meaning even more Canadians are struggling with housing affordability," Stirrett wrote.
Read more: Mortgage debt balance reaches new highs
Another less frequently discussed, but no less damaging, trend is the declining number of people pursuing entrepreneurship due to mounting mortgage bills.
"Mortgage debt diminishes the likelihood of entrepreneurship by amplifying risk aversion," Stirrett quoted the Bank of England as saying. This will have the domino effect of hindering overall market activity "and adversely [affecting] the general economy."
"Some may argue that surging home values spurs entrepreneurship by augmenting the net worth of existing homeowners," Stirrett said. "However … having your wealth concentrated in real estate exposes you to a housing market crash, thereby enhancing your financial risk and decreasing your probability of pursuing entrepreneurship."
This is a recipe for disaster in the long term, since entrepreneurship "catalyzes productivity and creates jobs," Stirrett cautioned. "Canada's housing bubble influences thousands of young Canadians to turn away from entrepreneurship, leading to untold negative consequences for years to come."
Ultimately, while housing is an important sector indeed, Canadians cannot solely rely on inexorable price growth as fuel for sustainable economic activity.
"Instead, we need to create the conditions for entrepreneurs to build innovative firms. We need sufficient resources to invest in essential public services and enhance our national living standards," Stirrett said.