The spread between the best fixed and variable rates is steadily growing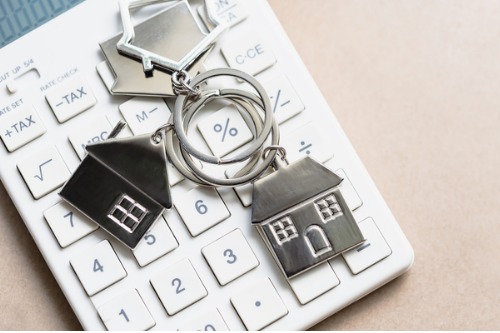 Fixed rates are increasing at a faster pace compared to their variable-rate counterparts, according to a new market analysis by digital mortgage financing firm nesto.
In the year leading up to March 2021, nesto reported that its best rates changed 66 times, amounting to an average of 5.08 movements per month.
Last month "we saw two changes in fixed rates, which kept increasing, while variable rates only saw one rate change, decreasing once again," nesto said. "For the first time since the first lockdown, the spread between the best fixed and variable rate is approaching 1%."
However, nesto stressed that while the multiple fixed rate increases in March brought echoes of the turbulent months prior, "it is still way more stable when compared to March 2020, when we saw up to 10 overall rate changes in the span of only a month."
Read more: How quickly will fixed rates rise in Canada?
nesto added that while home prices continue to accelerate amid low supply, new purchases remain the most popular request (55%) among its users.
"In the last month, our median purchase price has increased by $40,000, now sitting at $430,000, while our median down payment is now at $60,000," nesto said, but quickly added that "while 58% of users accessing the platform had the intention to purchase a new home, that proportion fell to 41% when it came to moving forward with the process.
Read more: Royal LePage: COVID-19 spurred home ownership among young Canadians
Pre-approvals and rate curious users also remained strong in March, nesto said.
"One reason why a segment of our 'just looking' users are not advancing to further stages is strongly related to the fact that there is a lack of confidence in the real estate pricing and blind bidding process," nesto explained. "Less seasoned buyers are either not willing, or less willing, to continuously make condition free offers of thousands of dollars over asking price without some sort of confidence that the sleepless nights and the stress will reward them with a home."