Nearly half of Canadians believe that the value of homes will grow over the next six months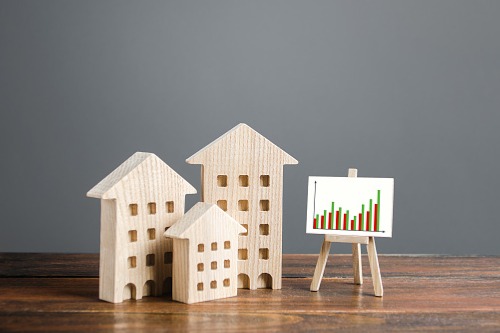 Confidence in the Canadian housing market continues to strengthen despite the national economy being bogged down by the second wave of COVID-19 infections, according to the latest Bloomberg-Nanos poll.
The survey, which measures four-week rolling averages of 1,000 responses, found that 45% of Canadians are confident of an increase in the value of homes in their neighbourhoods over the next half-year.
Nanos Research said that this late-October figure represented a new peak since mid-March, when the federal government began instituting widespread mobility restrictions amid the advent of the coronavirus pandemic.
The report also said that Canada's sales-to-new-listings ratio was at its highest reading in two decades.
"The low-interest-rate environment is a massive impulse for demand," said Beata Caranci, chief economist at Toronto-Dominion Bank.
Caranci said that the record-low rates are helping home owners boost their savings through refinancing.
"It's improved affordability for a key group of individuals who were waiting on the sidelines." Caranci told BNN Bloomberg.
Over the past few months, housing confidence has made up for less rosy prospects surrounding other aspects of the economy. The Bloomberg Nanos Canadian Confidence Index stood at 52.5 as of the end of October, down from 53.1 a month prior.
A recent Reuters poll found that nearly three out of five surveyed economists believe that the risk of a derailed recovery amid COVID-19's resurgence is high, with GDP growth projected to settle at a muted 5% in Q4 and 5.2% in Q1 2021.
Canada's overall economic decline this year is expected to be at 5.9%, which Reuters analysts said was the worst reading in at least six decades.