Can a rate increase next year slow it down?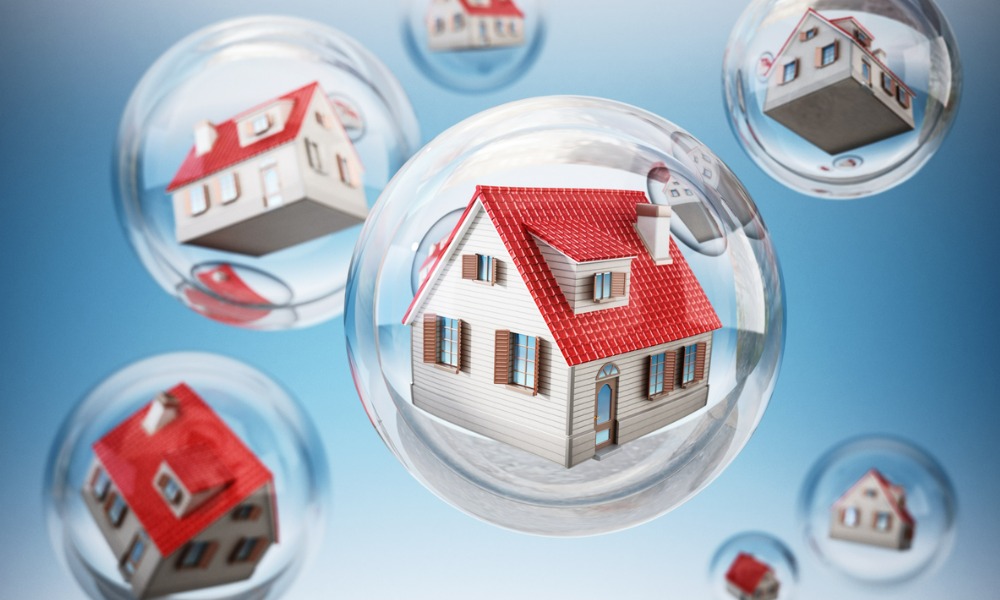 The Quebec Professional Association of Real Estate Brokers (QPAREB) has warned that a housing bubble could be forming in the Greater Montreal market in its end-of-year review and forecast.
QPAREB revealed in the report that home sales across Quebec decreased by 3% in 2021 – however, with 108,000 projected sales transactions, the year is still on track to be the second-busiest year ever recorded.
Read more: Quebec home buying intentions revealed
"We had been expecting a decline in sales in 2021 given the low inventory of properties on the market, exacerbated by the fact that housing starts continue to be insufficient to meet demand and by sharply rising prices," said Charles Brant, director of market analysis at QPAREB. "But the market has proven surprisingly healthy, as shown especially by the phenomenal increase in median prices, with double-digit increases once again seen almost everywhere in Quebec for the second year in a row."
And while the overall housing market in Quebec is "not in a bubble situation," QPAREB said that the Montreal region and its outlying agglomerations are showing signs of market drifts characteristic of the start of a bubble.
"There is indeed the beginning of a housing bubble in the Greater Montreal area, characterized on the one hand by the inability of most first-time buyers to access homeownership and on the other by the vulnerability of first-time and experienced buyers," QPAREB said in its report. "Those who have purchased multiple investment properties, or upmarket properties, will eventually have to cope with the changing economic conditions. These buyers are vulnerable in that they are carrying increased mortgage debt and are de facto dependent on the value of their properties appreciating, or at the very least holding steady."
However, Brant said that the expected interest rate hike next year will "come in time to help stop a bubble from forming in the Greater Montreal region."
"The market conditions, which will continue to strongly favour sellers, will readily absorb the potential return of properties to the market, maintaining the sellers' advantage and keeping prices from falling. Instead, we will see a stabilization, or even a correction, in several segments, particularly in the higher price ranges," Brant said.