Laird discussed CanWise's foray into lending, condo prices, and his biggest challenge for 2021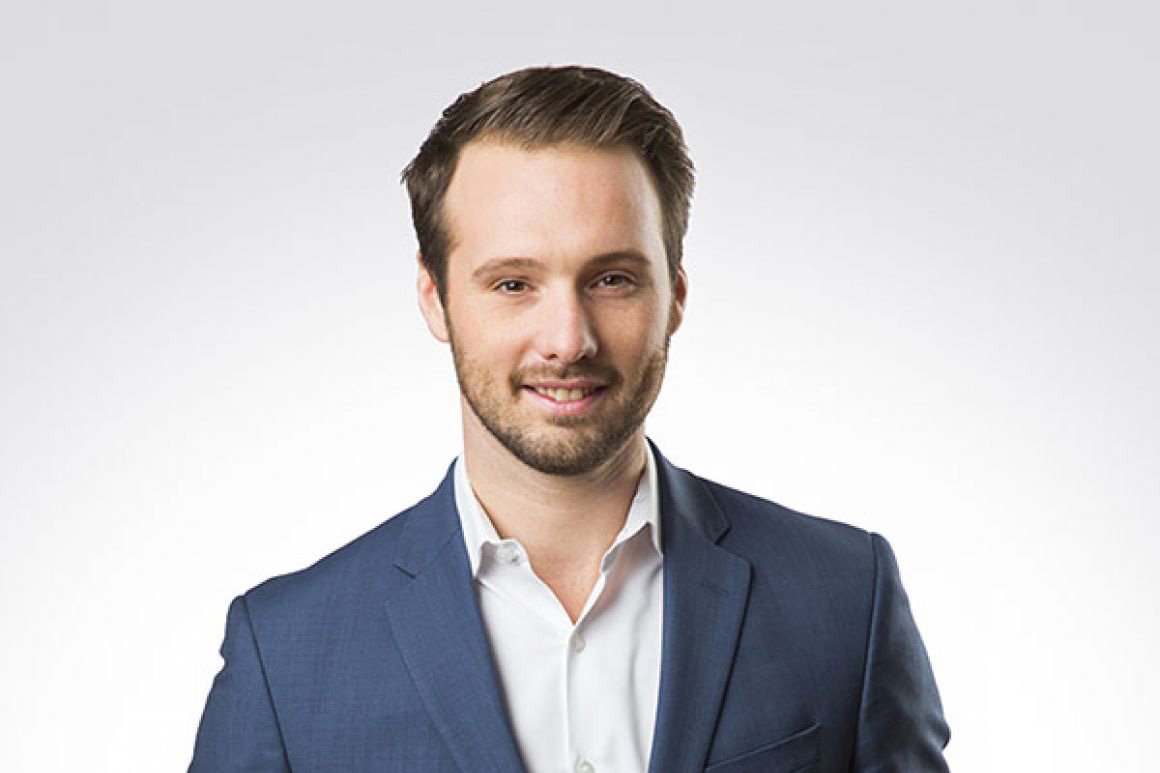 Whether it's as the co-founder of RateHub, one of the Canada's most visited rate comparison sites, or as the president and co-CEO of award-winning brokerage CanWise Financial, it's safe to say that if you're working the Canadian mortgage space, you know the name James Laird (pictured).
Like most mortgage bigwigs, Laird just capped off a historic 2020. RateHub's traffic and CanWise's volume both grew considerably and CanWise joined the ranks of the country's Canada Mortgage and Housing Corporation-approved lenders.
Mortgage Broker News figured now was as good a time as any to catch up with Laird and throw a few questions at him. The following interview has been edited for length and clarity.
Mortgage Broker News: 2021 is still fresh enough that a lot of mortgage companies are still planning for the year ahead. What issue is most on your mind for your team at CanWise?
James Laird: The first thing that comes to mind is preparing our team to work remotely for what seems like a minimum of six months, but if not, closer to 12. Just keeping spirits high – good energy and people having a reasonable time.
I get worried about the monotony that has come into all of our lives, so I've thought a lot about our team and keeping our sanity as we try to get started in January, when we're locked down and it gets dark at 4:30pm. If our own team is not happy and high energy, then that'll translate into poor service for customers. I think a lot about how to keep us going when we're all sitting apart in our bedrooms somewhere doing the same thing for nine months. But your options are kind of limited.
We had a pretty fun virtual holiday party. We had a video, and then we delivered dinner and drinks to everyone's house across the country, and then we had a poker tournament that night that was well-received. Some of the stuff is kind of cheesy, but I think it's helping. On Fridays, someone chooses a song of the week and we start the week by playing someone's choice of song. Thursdays, at the morning meeting, someone does show and tell. We've seen some great stuff.
MBN: CanWise recently became a CMHC-approved lender. What was that process like? How have consumers been responding to the option of using CanWise as their lender?
JL: It is a very in-depth process. The amount of due diligence that is done by CMHC and potential funders is a lot. There's a lot of detail, a lot of due diligence. And each step takes time.
They like to see a history of a mortgage company who's not new to mortgages, but is just new to the lending side of things. I think we did well in that regard. RateHub's been around for more than 10 years, and CanWise for six, and we've done a lot of mortgages.
In terms of consumers choosing CanWise, in some cases 'yes', in some cases 'no'. It's important for us to have a robust menu of lending options. If the customer likes what they hear from our own lender the best, fantastic. If it's one of our other very important lending partners, fantastic. We're quite happy with either one.
MBN: A national Code of Conduct for mortgage brokers is currently in the works. What would you like to see included in it? What agent and broker behaviours do you think need to be addressed specifically if the industry is to improve its image with the general homebuying public?
JL: I think national consistency on broker conduct, disclosure, licensing, and all of that is a great idea.
The most obvious thing is that we should determine the correct way of providing disclosure to someone about to get a mortgage. That should be consistent province to province. It should be very clear and easy for the consumer to understand their net rate, if there are any fees, what those fees are, and how they affect the [ability to repay]. Any other significant terms and conditions should be there in plain English.
I think licensing consistency is a good idea as well, where we have a higher bar as far as training and education and what you need to do to become a licensed agent. If we tighten up the criteria for becoming one, I think that, in time, consumers might increase their regard for someone who says "I'm a licensed mortgage agent," or "I'm a licensed mortgage broker."
MBN: What kind of demand are you expecting to see in the Canadian mortgage space in 2021 and 2022?
JL: I think demand is going to stay high, and I think there are two primary reasons for that. Rates will remain at their historic lows, which will drive demand for borrowing. We're also still in a phase where all of our lives have been seriously disrupted, and whenever something significant happens in our lives – in normal cases that might mean a relationship forming, a new member of the family, a change in job or promotion; in this case it's a pandemic and working for home – it causes us to reconsider our homes and the type of real estate that we have. We're still sorting through all those changes people want to make, so I think there's still a lot of demand for transactions.
The only thing slowing many markets down is a lack of homes for sale. That will continue to be an issue because many areas of the country are in lockdown. Kids aren't able to go to school, so not only is your house where you sleep, it's also school and where you have to stay 24-7. Getting a house ready to sell or have viewings is almost impossible, not to mention the concern about having strangers in your house in the middle of a pandemic.
MBN: You keep a pretty close eye on the condo market, which a lot of people are expecting to take a beating this year. What's your take on the future of condo prices?
JL: I think for condos in downtown urban centres prices are going to continue to soften in the first half of the year. Condos do not make any sense in a pandemic, and with a lack of immigration, and students not on-campus, and retail workers and restaurant workers being out of work, these are all the people who demand condos. But assuming the vaccine roll-out goes well, in the second half of the year you should see condo prices stabilize and then start to increase.
A huge thing for condos, but real estate generally, will be when our immigration opens back up. The federal government has plans to welcome about 400,000 new Canadians every year, which is a record number. When those new people come, one of the first things they'll try to do is purchase something. That'll provide demand for all real estate classes. And, as retail opens up, as, hopefully, the food and beverage industry returns, and there will be higher demand for the most affordable housing type, which is condominiums.
As non-condominium prices accelerate and condominium prices plateau or decline, every month that that occurs the value you can get in a condo builds. At some point, a first-time homebuyer's going to say, "You know what? The best value for me is to buy a condo." I think we'll reach that point mid-way through 2021.