What's that saying about clouds and silver linings?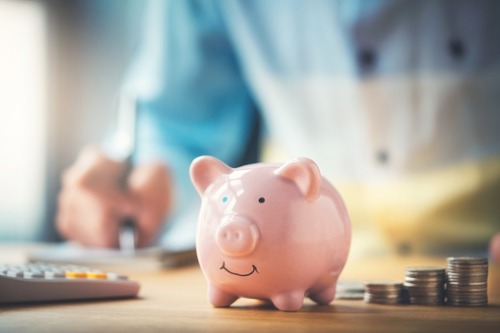 New analysis by rate comparison site Finder has found that Canadians saved approximately five times more of their disposable income in 2020 compared to 2019.
According to Finder's study of data from the OECD, Canadian households saved an average of $5,816 last year, far outstripping the $1,144 seen in 2019.
With an average disposable income of $39,434, the 2020 savings level represented 14.75% of disposable income. A significant proportion of this amount came from the Q2 lockdowns triggered by the COVID-19 pandemic, a period which saw Canadian households save around 27.4% of their disposable income.
"This means Canadians saved an estimated $2,701 in just one quarter," Finder said in its analysis. "This is a significant increase compared to savings in the same quarter of 2019 which were projected to be just 3%, leaving Canadians with savings of $296 for the quarter."
This feverish pace is not expected to last, however, as the quarterly savings rate has steadily declined from Q3 2020 "and is expected to continue falling this year and next," Finder said.
By the end of 2020, households saved around 10.9% of their income. This rate will likely decline to 9.9% in the first quarter of this year, and down further to 5.4% in 2022, leaving Canadians with just $2,120 in annual savings.
Still, Finder advised Canadians to take heart and not be discouraged by these forecasts.
"Expenses associated with going out were cut almost completely overnight – from the simple morning coffee at your favourite cafe, to that vacation you planned on taking in the winter," said Graham Cooke, Finder's head of consumer research, adding that the roll out of COVID-19 vaccines provides light at the end of the tunnel for businesses dependent on a return to a semblance of pre-pandemic spending.
"With this shift it's to be expected that our spending will increase and our savings inevitably decrease, so don't be too hard on yourself if you see your savings suddenly dwindle," Cooke said.