But those worries about money have actually decreased in prominence since 2018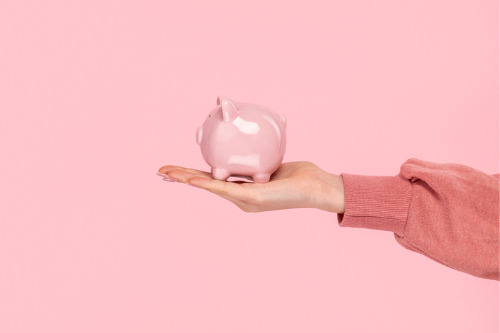 A recent survey by FP Canada has found that stress related to money outweighs worries around relationships, work and health for Canadians. That won't come as a surprise to mortgage brokers, but the group's most recent Financial Stress Index contained a few surprising nuggets of information: Canadians are actually less worried about their finances than they were in 2018, and more than half of respondents in most areas of the country said their level of financial stress has not been impacted by COVID-19.
In 2020, 38 percent of the Canadians surveyed said money is their greatest source of stress, with 25 percent choosing health, 21 percent work and 16 percent relationships. Two years ago, 42 percent chose money, while 22 percent said personal health. The increase in Canadians saying health is a greater worry makes a fair bit of sense when the country is still dealing with its share of the COVID-19 pandemic. The fact that the widespread financial disruption experienced during the pandemic hasn't caused financial worries to spike should be taken as a positive indicator.
When the findings are broken down by age, financial worries are greatest for the three youngest generations studied – millennials (44 percent), young Gen Xers (44 percent) and older Gen Xers (40 percent). Money was the main concern for only 37 percent of Canadians aged 55-64 and for 25 percent of those 65-plus.
The Index broke financial worries down into several categories and found that bills, debt, income stability and rent/mortgage payments were the biggest stressors for younger Canadians. Each category worried at least 36 percent of survey respondents, with bills (48 percent) taking top spot. For older Canadians, the greatest worry was saving enough for retirement.
A difference in earnings had little impact on individual levels of financial stress. An equal percentage of Canadians making $40,000 to $79,000 and those making over $80,000 – one-third – all chose money as their major stressor, although half of people making less than $40,000 rank money as their main source of anxiety.
The only region where more than 50 percent of Canadians felt their level of financial stress was impacted by COVID-19 was Alberta. In Quebec only 36 percent of respondents say the pandemic has increased their level of worry. Forty-seven percent of women said their level of stress has been affected by COVID-19, compared to 41 percent of men.
Impacts of financial stress
Half of the survey respondents said financial stress has impacted their lives in a negative way. Sixty percent of under-35s and 46 percent of those over 35 all reported experiencing either health issues (18 percent), relationship problems (15 percent), reduced productivity (14 percent) or family disputes (13 percent) related to financial stress. An additional 10 percent say they have experienced substance abuse or mental health issues.
FP Canada, in a not-so-subtle bit of self-promotion for the industry it advocates for, compared the stress levels of Canadians who use financial planners to those who don't. The Index found that 53 percent of those working with a financial planner said financial stress does not impact their life. The data can be taken with a grain of salt, but if the numbers are accurate, enlisting the services of a financial planner may be a topic worth discussing the next time a client looks like he hasn't slept or eaten in a week.
Monitoring a homeowner's stress levels is something a broker must be willing to do. If clients seem to be teetering on the brink of collapse, encouraging them to find a healthy way to decompress can be an important first step toward improving their frame of mind.
"When people learn how to decompress in healthy ways and manage the difficult emotions that come with financial stress, they're in a physiologically and psychologically calmer space to have better problem-solving abilities," says clinical neuropsychologist Dr. Moira Somers. Once their emotions are brought under control, these individuals will then be in a position to tackle the issues at the root of their stress.
"People do best when they engage in a combination of the two strategies," Somers says. "Focusing exclusively on either the problem itself or the settling of emotions can prevent people from making good decisions and then taking appropriate action."