November is Financial Literacy Month, and the timing couldn't be better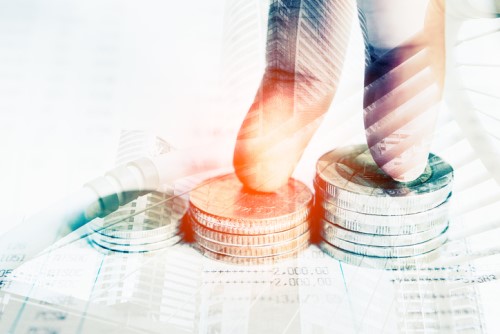 November is Financial Literacy Month, and the timing couldn't be better. Canadians have faced surprises and uncertainty in 2020, reinforcing the value of basic financial awareness and planning. Here are five things you need to know right now.
Need-to-know #1: How much money you owe
FAST STAT: Canadian households owe $1.77 for every dollar of disposable income. (Source: Statistics Canada)
If the idea of tallying up your debt makes you want to bury your head in the sand, first, know that you're not the first person to feel this way. Second, fight the urge and add it all up.
The most common forms of debt include mortgages, car loans, personal loans, lines of credit, credit cards, student loans and money owed to Canada Revenue Agency (CRA). Knowing how much you owe – and at what interest rates – allows you to prioritize debt reduction goals and strategies.
Need-to-know #2: Your bottom line
FAST STAT: The average Canadian household spent just over $86,000 on living expenses in 2017, the most recent year for which data was collected. (Source: Statistics Canada)
Subtracting your fixed and variable expenses from your income will help you determine whether your spending habits are sustainable and if they align with your short-, mid-, and long-range goals. Check online for budget worksheets or download one to your smartphone to get started.
If you're not doing this already, adjust your budget so you can allocate savings to a household emergency fund to cover you in the event of job loss, illness and other unforeseen circumstances. The FCAC recommends saving three to six months of income or of living expenses, whichever you prefer.
Need-to-know #3: Your credit score
FAST STAT: 29.2% of mortgage holders increased their credit score in the first quarter of 2020. (Source: Canada Mortgage and Housing Corporation)
Strong credit benefits you in a number of ways. If you're a homeowner (current or aspiring), it's your ticket to the best mortgage rates. If you're a tenant, it can make or break your rental application. As a consumer, it can impact whether or not you'll be approved for a credit card, car loan, or line of credit.
According to Equifax, one of Canada's two primary credit reporting agencies: "credit scores from 660 to 724 are considered good; 725 to 759 are considered very good; and 760 and up are considered excellent."
Monitor your credit score regularly to ensure you're on track with your financial goals. Back this up by ordering your credit report annually and checking to ensure all listed creditors are legit; this can alert you to potential identity theft.
Need-to-know #4: What Covid-19 relief programs can help you
FAST STAT: Canadian employment income fell by nearly 9% in the second quarter of 2020, but household disposable income grew by 11% as a result of government support programs. (Source: Statistics Canada)
As Canada experiences the second wave of the COVID-19 pandemic, the government and many financial institutions continue to address financial concerns stemming from illness, reduced income, and/or job loss.
Plan ahead by knowing what support you may be entitled to if your income is impacted by the pandemic:
Check your bank or lender's website to see if you qualify for deferred payments or reduced interest on your credit card, line of credit, other consumer loans or mortgage;
Reach out to a mortgage broker if you have concerns about your debt payments or mortgage – they may be able to find solutions that can reduce your monthly debt obligations and interest charges;
Check the federal government's COVID-19 Economic Response Plan page for updated info on the programs you may qualify for.
Need-to-know #5: Your Plan B
FAST STAT: Canada regained 378,000 jobs in September 2020. Pandemic-related job losses are down to (a still-significant) 720,000 jobs compared to pre-pandemic February 2020. (Source: Statistics Canada)
The good news is that Canada is well on the road to economic recovery. But as the country continues to respond to regional virus surges with actions including business restrictions, it's good to plan for the unexpected.
This may include an honest assessment of your employment prospects: the restaurant, entertainment, hospitality, and tourism sectors don't look great right now, while tech, gaming, groceries, and home decor all are booming.
Consider what skills could help you transfer to a new industry, or if now would be the time to get more training or education. Consider how you might fund more education – mortgage refinancing or a CHIP reverse mortgage are two options. Could you build your income by taking on a side hustle like food or grocery delivery, starting an Etsy shop, or starting your own business walking dogs or tutoring online?
A Plan B can provide peace of mind during uncertainty, but another side benefit is that it may just lead you to fulfilling new opportunities you hadn't even considered.
Want to learn more about financial literacy? Visit the FCAC's Financial Literacy Month site.