Using a tech-driven approach to be there for homeowners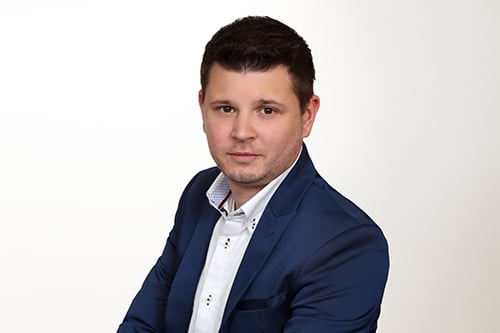 Throughout the COVID-19 pandemic, brokers have been faced with the challenge of proving their value in an increasingly digital landscape. The thing is, technology isn't going anywhere. Instead of resisting the change, brokers are realizing they need to embrace it. As we prepare for a new year, a main theme going forward is futureproofing. Tristan Kirk, principal broker and managing partner at Citadel Mortgages says they are continuing to utilize and improve their technology-driven approach to adapt with the changing environment and give brokers and agents the tool to add value to clients.
"These are demanding, unprecedented times and we are building on our strong, people-focused foundation to support, engage and enhance our client experience," he said. "We are a digital brokerage that's invested a lot in developing our own technology to make the mortgage process efficient for our brokers and clients."
Through a strong focus on technology, Kirk says they've been able to offer several different tools to help support brokers and agents in providing the best possible customer experience to their clients. Documentation, like notice of assessments (NOAs), T4s, and bank statements can be pulled directly, which makes the client feel more secure against fraud. Citadel Mortgages also offers a remote verification system where clients can send a selfie and scan their IDs, adding a new level of security to the online process.
One of the greatest tools Citadel offers to its brokers is called Your Financial Journey. Brokers can stay connected with clients through this app which connects bank accounts, credit cards, and insurance policies, all in one platform to help them track and meet their financial goals.
"As a broker, you can use this tool to help your borrower gain a better understanding of their money and set financial goals. Canadians are interested in learning about their finances and to be able to provide them with a tool like this free of charge is a great value add," said Kirk.
This is specifically helpful if a client isn't quite ready to buy a home yet, whether it's because they don't have as much as they'd like for a down payment, or maybe they've got some credit issues they need to resolve; this tool can keep the client engaged until they are where they need to be financially.
Throughout the COVID-19 pandemic, the impact to the economy has been widespread. In April, when global shutdowns were at its peak, three million people lost their jobs as a result. Since then, over half of those have been recouped but many continue to struggle.
Citadel Mortgages created a career transition program to help clients who lost their job at no fault of their own, offering complimentary job loss assistance. It includes an eight-week coaching program and a 13-week course to help them rebuild their resume, and even role play job interviews.
"We want to be there for our clients throughout the entire homeownership journey; during the good times and bad times," said Kirk. "We have the tools and resources to position our agents and brokers to be there every step of the way for their clients."
This year, Citadel Mortgage has seen an increase in client engagement and satisfaction, while also attracting top brokers and agents to their team. They've also expanded to Alberta and have plans to open in Saskatchewan by the end of the year.
"We are using cutting edge technology to attract top talent and have big plans to expand across Canada in 2021," added Kirk.