The project will release much-needed affordable housing supply into the market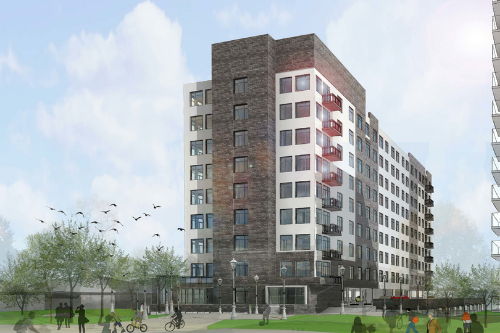 More stable long-term housing options have been announced for Ottawa, the latest of which is a $33.8 million federal pledge that will support the development of a new nine-storey residential building located at 1685 Kilborn Avenue.
The investment, which will be coursed through the Rental Construction Financing initiative of the National Housing Strategy, will fund the immediate construction of Playfair Residences.
Developed by Greatwise Developments Corporation, the project will provide Ottawa with 120 new units of much-needed housing supply. All of these units will have below 30% of the area's median household income, while 15% of the units will meet municipal accessibility requirements.
Read more: How did Ottawa home sales fare last month?
Playfair Residences is situated within walking distance of parks, educational facilities, and shopping areas.
"The project is transit-focused, and is located on a City of Ottawa bus route, with the Kilborn/Playfair station located at the front of the property," Canada Mortgage and Housing Corporation said in its announcement. "The development will also offer residents an on-site car sharing service."
"We all know that everyone in our region, and across Canada, deserves adequate and affordable housing," said David McGuinty, Member of Parliament for Ottawa South. "When it is complete, Playfair Residences will offer fresh housing options for families and individuals which are even closer to good jobs, services, and amenities in the Alta Vista community."