Variable-rate mortgage holders will particularly benefit from this development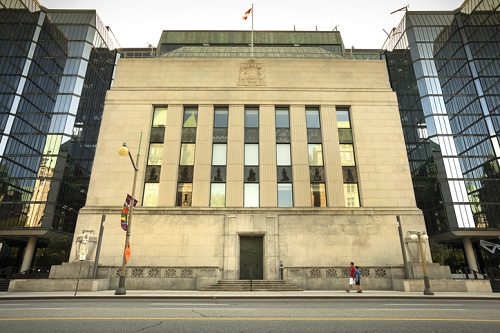 The Bank of Canada will most likely cut its overnight rate by the second half of 2020, on the heels of moderate appreciation in home prices nationwide, financial product comparison portal RateHub.ca predicted.
"In 2019, we saw central banks around the world cut their rates. In fact, 35 central banks cut rates at least once in 2019, but Canada was not among them," RateHub.ca co-founder James Laird stated in the website's recent analysis.
The weaker jobs market is a significant contributor to the possibility of lower rates.
"Facing slowing economic growth driven by decreased exports and a higher unemployment rate, Canada will be forced to follow the global trend and cut the key overnight rate by 0.25% in the latter half of the year."
Mortgage holders with variable rates will especially benefit from savings brought about by a lower prime rate, Laird added. "Therefore all Canadians who are in a variable rate will see their interest rate drop in the second half of the year."
Five-year fixed rates are also likely to remain at sub-3% levels next year.
"The Bank of Canada's rate policy will cause fixed mortgage rates to remain low throughout the year," Laird noted. "This should provide peace of mind to Canadians who have a mortgage up for renewal or those who have plans to purchase a new home in 2020."
Lower rates and a steady economy will act in concert to keep housing price growth at a modest 1-3% level. The market should watch out for some regional variances, however.
"Home values in Alberta and Saskatchewan will decrease in 2020 because of the slowing resource sector," Laird cautioned.
"Home values for properties worth less than $1 million located in major urban centres will appreciate by 5-10%, driven by demand from new Canadians and first-time home buyers. There is high demand for these properties (valued under $1 million) as the buyers are allowed to put less than 20% down, and can qualify for high ratio default insurance."