More people who are working in Toronto are choosing to live outside the metro areas, and some people are calling for increased development in these communities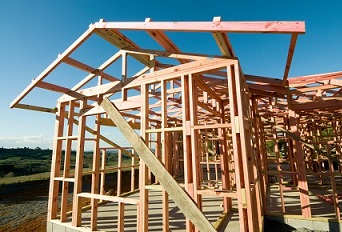 The CEO of the Ontario Home Builders' Association (OHBA) is calling on municipalities to say yes to more new developments around transit nodes.
With more people who work in cities like Toronto choosing to live outside the urban core, Joe Vaccaro is predicting rapid growth in surrounding neighbourhoods that are connected by expanding transit lines.
"We're seeing a lot of mid-rise and high-density development applications around transit nodes. Go Transit has provided an unbelievable corridor for development" said Vaccaro.
Applications have been skyrocketing in cities like Burlington and Hamilton, where people who work in the core can get there in under an hour by train, offering more housing options to consider. Development in these communities has traditionally been greeted with concerns from the public and municipalities, but Vaccaro said with regular transit routes linking them to the core, it just makes sense to increase development.
"If governments are going to spend billions on improving transit, new housing should match that investment, so those lines are always full and being used efficiently." He said regions like Waterloo are not far behind, especially considering the launch of Ion, the region's electrically powered light rail transit.
Vaccaro said Bill 108, The More Homes, More Choice Act, is a clear framework from the province that supports better housing options, but the municipalities need to get on board. "Cities should be more comfortable with saying yes to higher density developments around transit nodes, considering the new legislation."
While some of the key amendments have not come into force yet, those in the industry appear to be encouraged by the proposed changes. Developers are becoming more innovative and bolder with their applications, requesting density numbers that some communities haven't seen before.
With more companies becoming increasingly flexible with their policies on start times, schedules and working remotely, urban workers have become increasingly open to exploring housing options a bit further away. In fact, more than 60% of Canadian employers now offer their employees the option to work remotely, according to an Indeed survey, and many Canadians reported choosing flexibility over a higher salary or opportunities for career advancement.
"We're all able to work from our smartphones and laptops, so people can choose to either live in the city at one price point, or live 45 minutes outside the city by train for much less and still enjoy a good quality of life," said Vaccaro.
The benchmark price of a single-family home in Toronto is over $900,000 compared to Hamilton and Burlington, where it's around $663,000. It doesn't end there either. A single-family home in Barrie, which is about a 2-hour commute to Union Station, is under $500,000. Vaccaro said Barrie has seen some significant growth in the last five years, with 8 to 10 new mid-rise buildings and 3 high-rise buildings in their core. Even smaller communities like Bowmanville are expected to see some development, as more people extend their search outward when looking for a place to live. A half an hour train ride from Toronto to Oshawa, then a 25-minute drive into Bowmanville still means workers can get home in under an hour. "At this point in time, it's all single family and traditional housing in communities like these, but as transit expands, you can expect to see other types of housing opening up," said Vaccaro.
Ontario's population is expected to grow by about 2.5 million people in the next 12-15 years, and that means at least one million more homes are needed across the province, according to Vaccaro.
"Whether that's new homes, rentals or secondary suites, the demand is real. When you understand the demand, then you can understand why supply has to be faster and fairer."