MortgageBrokerNews.ca sat down with President Gary Mauris and founder Chris Kayat and gleaned more details around the industry's latest major acquisition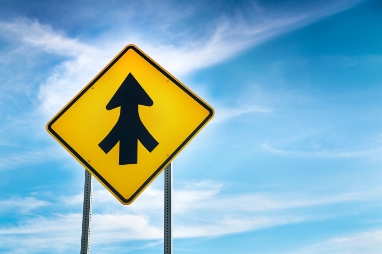 The dust still hasn't yet settled following the announcement that
Dominion Lending Centres
had acquired
Mortgage Architects
in a deal that may not have ever come to fruition.
"We weren't certain, quite frankly,"
Gary Mauris
, president of
DLC
, told MortgageBrokerNews.ca when asked about the confidence the company had mere months ago that its bid for the superbroker would beat out the competition.
And it seems the competition was fierce.
The acquisition stemmed from an auction process -- facilitated by a third party -- that initially included 13 bidders, according to Mauris. That group was whittled down to a smaller number of serious suitors –
Verico
, B2B, and
Mortgage Alliance
, according to Mauris' speculation – before DLC's bid ultimately won.
For their part, MA brokers found out about the acquisition at the same time as the rest of the industry – early Monday morning. Mauris said the announcement ended months of speculation.
"It was a tough road for them, they had no news for a long time," Mauris said.
Mauris also addressed concerns that lenders feared the acquisition – which would make DLC the largest originator of mortgages in the country, based on new originators – would make the network too influential.
"We have heard no negative feedback (from lenders) whatsoever," Mauris said. "Size could be a potential concern for lenders and there could be some unease and uncomfortableness; but with us, lenders know what they get.
"They know we're committed and we're here to stay; they know they get guaranteed distribution."
That commitment includes maintaining its focus on distribution – and not delving into the lending side. This, despite the fact that MA's affiliated lender,
Radius
Financial, is currently also up for sale. It's an acquisition Mauris said the superbroker is not interested in pursuing.
And while this latest addition to its stable is a huge win for DLC, it may not be finished.
In terms of potential acquisitions, "there are always companies on our radar," Mauris said. "If you're out there and looking to sell, give us a call."
As for the future, the largest superbroker plans to continue drawing attention to not just its own services, but the entire industry as a whole.
"By bringing more identity to the space and getting in front of consumers, we are championing the industry as a whole," Chris Kayat told MortgageBrokerNews.ca, noting mainstream publications such as the Globe and Mail and BNN have covered the acquisition story. "Not just our brand."