Brokers are turning to reverse mortgage products to protect clients' cashflow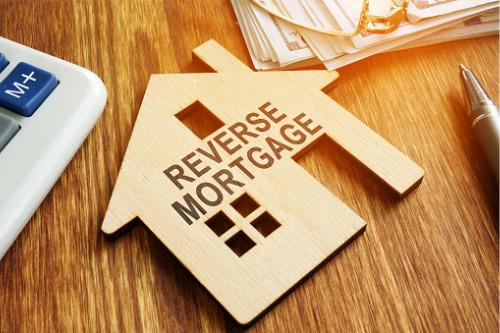 As the battle against COVID-19 rages on, one of the sadder casualties of our shuttered and anxious economy has been the savings of older Canadians, most of whom do not have a defined benefit, defined contribution or any type of non-government pension to rely on in the best of times.
Now, faced with the same liquidity crunch that is flattening every layer of the economy, from out of work waitresses to the country's largest banks, Canada's 55-plus community requires – and deserves – a solution that protects the fruits of their labour.
"This demographic needs cash flow to live on," says Home Equity Bank's VP, Referred Sales, Sue Pimento. "CPP and OAS was never enough, and with a reduction of their nest eggs it makes the problem worse. They are scared and have few choices or options. Then they watch their family members lose jobs or try to get by on reduced incomes and they, quite naturally, want to help. They need cash flow more than ever."
Their options, however, are limited. Most Canadians 55-plus don't have the opportunity to drive income by working more. Credit cards or lines of credit are of little help for those on fixed incomes. Many have homes or equities they could, under normal circumstances, sell as a means of freeing up funds, but Pimento describes the current selling environment as "the absolute worst".
"Collapsing an appreciating asset is never recommended when you want your money to last," she says.
Pimento says homeowners are increasingly turning to HomeEquity Bank's expertise in reverse mortgages as a source of both interim and long-term retirement funding assistance.
"Necessity has motivated many people to consider reverse mortgages," Pimento says, "and we have noticed a drastic increase in business enquiries."
A reverse mortgage from HomeEquity Bank can unlock the equity in clients' homes without increasing their tax burden or impacting their government benefits. At a time when most Canadians are seeking some form of payment relief, HEB's reverse mortgages provide them with a personalized deferral plan.
"The biggest benefit and appeal of the product, besides being tax-free, is the fact that there are no payments required. The payments are deferred until the owner doesn't live in the house full-time," says Agostino Tuzi, National Director for HomeEquity Bank's Mortgage Broker Channel. To provide peace of mind for clients new to the world of reverse mortgages, Tuzi says HomeEquity Bank provides a No-Negative Equity Guarantee, a written guarantee that ensures the customer will never owe more than the property is worth.
No Canadian homeowner should be forced to sit back and watch helplessly as circumstances beyond their control devour their savings and cast a long, dark shadow across their financial futures; they have worked too long and too hard. Reverse mortgages from HomeEquity Bank can help your clients come through the COVID-19 crisis stronger and more liquid, allowing them, in turn, to help those closest to them.