The COVID-19 outbreak split the housing market's March performance cleanly in half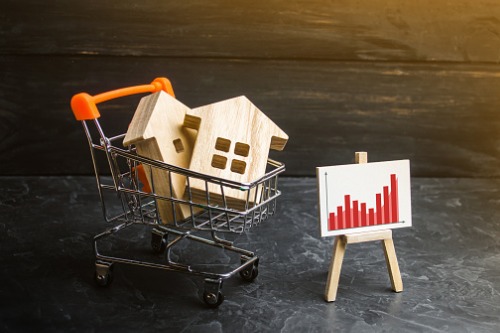 The coronavirus pandemic has drawn first blood as national home sales declined by 14.3% month-over-month in March, according to data from the Canadian Real Estate Association (CREA).
"March 2020 will be remembered around the planet for a long time. Canadian home sales and listings were increasing heading into what was expected to be a busy spring for Canadian realtors," CREA President Jason Stephen said. "After Friday the 13th, everything went sideways."
This offset the 7.8% annual increase in non-seasonally adjusted activity, and accompanied a 12.5% monthly drop in new listings.
The national average home sales price also went up by 12.5% year-over-year, but CREA Senior Economist Shaun Cathcart said that looking at this figure alone might lead to misleading conclusions about the state of the market.
"Numbers for March 2020 are a reflection of two very different realities, with most of the stronger sales and price growth recorded during the pre-COVID-19 reality which we are no longer in," Cathcart said. "The numbers that matter most for understanding what follows are those from mid-March on, and things didn't really start to ratchet down until week four. Preliminary data from the first week of April suggest both sales and new listings were only about half of what would be normal for that time of year."
TD Economics supported these observations, saying that the outbreak clearly marked the beginning of a different, more challenging era.
However, "equally important is the fact that listings have cratered alongside sales, as pandemic pressures have forced potential sellers to the sidelines. This is keeping markets balanced and maintaining a floor on prices," TD Economics said. "The sharp decline in March new listings (with another massive drop likely to occur in April) suggests that financial stresses have not (yet) compelled households to list their homes en masse."