This is reflective of the trend of markets in city outskirts and beyond enjoying greater popularity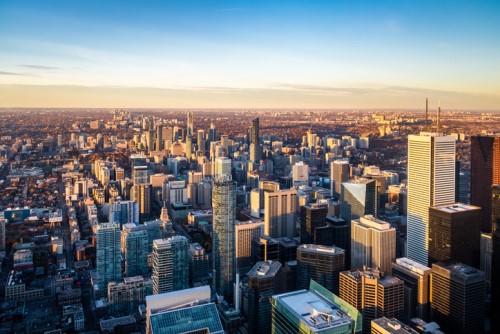 Condo units situated outside Toronto's core will likely see more activity in the near-future due to the federal First-Time Home Buyer Incentive, according to the latest analysis by real estate information portal Zoocasa.
This is in keeping with a trend several years in the making, with sustained demand for more living space driving up the popularity of housing markets in city outskirts and beyond.
Approximately three-quarters of the Canadian population were living in suburban communities as of 2016, according to a Queen's University census analysis.
In the decade ending that year, exurbs saw 20% growth, and auto-dependent suburbs 17%. Royal LePage noted last month that eight of the 10 fastest appreciating exurbs in Canada are located in Ontario.
Slated to take effect on September 2, the First-Time Home Buyer Incentive program was intended to help more Canadians buy their desired starter residences – but this quickly ran aground upon Toronto's market realities.
"Buyers are hard pressed to find a resale home within the eligible price range (up to $505,000) in the City of Toronto and there are only 13 of 35 MLS district neighbourhoods where such homes are available," Zoocasa stated in its report. "Even then, buyers' options are limited to condos located away from the city core."
The analysis determined that so far, hopeful home buyers looking to benefit from the Incentive will have the best luck at West Hill, Centennial Scarborough, where the average condo unit is valued at $352,389.
Other good choices priced at averages below $400,000 include Malvern, Rouge ($362,037), along with Black Creek, York University Heights ($373,932) and Willowridge, Martingrove-Richview ($374,050).
Incentive users can also consider Rexdale-Kipling, West Humber-Clairville ($388,935) and Dorset Park, Kennedy Park ($397,600).