The surge is fuelling fears of a property bubble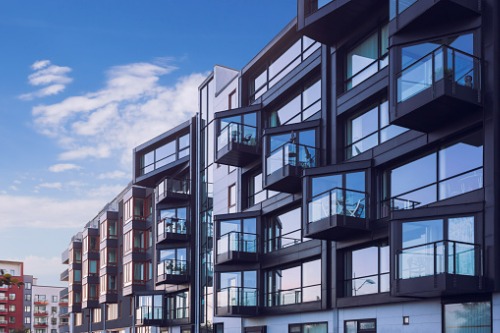 Condo prices in the Greater Toronto Area have grown by 44% since the 2017 housing peak, a trend that is in line with the opinion of nearly half of mortgage and property agents in Ontario who believe that Canada is currently labouring under a property bubble.
New data from tech-enabled brokerage Properly indicates that this surge in condo values stems from the relative accessibility of the asset class when compared to other property types.
The trends over the past few years point to affordability as the foremost consideration among buyers in the GTA. Aside from condos, other housing types that have seen price spikes since 2017 include townhouses (33%), semi-detached homes (27%), and freehold townhouses (26%). To compare, detached homes saw their value grow by 21% in the same period.
Read more: What's happening with house price growth in Canada?
"This past year, condo sales were hit the hardest by the pandemic. While sales are now back up to pre-pandemic levels, it's [a relief] for condo owners to know that their investments have appreciated significantly over time," said Anshul Ruparell, co-founder and CEO of Properly. "Moving forward, it's forecasted that solid growth in condo sales will continue as pandemic restrictions ease."
A recent survey by Juwai IQI found that a considerable number of industry professionals (44%) believe that Canada is experiencing a residential real estate bubble.
"In Ontario, 41% of agents believe there is a property bubble in Canada. That compares to 34% who disagree," said Georg Chmiel co-founder and executive chairman of Juwai IQI Group. "Agents in Quebec are the most likely to believe there is a bubble, with 62% agreeing that there is. In Alberta, only 30% of agents believe there is a bubble."