CMHC's forecast for the next year-and-a-half is so noisy you may need earplugs to read it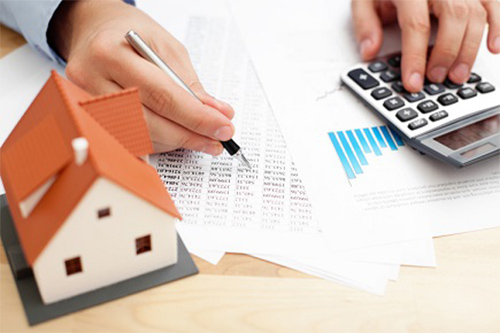 On Tuesday, the Canadian Mortgage and Housing Corporation released its Housing Market Outlook – Special Edition for spring 2020. Based as it is on incomplete data and a future real estate landscape whose shape no one can do anything but guess at, Mortgage Broker News is concerned that the headline figures – a 51 to 75 percent year-over-year drop in new housing starts, for example – may only serve to add further uncertainty and doubt to an already anxious real estate market.
There is no understating the importance of the CMHC to the survival of the Canadian housing space over the past two months. From the Insured Mortgage Purchase Program, which saw the Corporation purchase $150 billion in insured mortgages from Canada's financial organizations, to providing practical information for businesses, buyers and borrowers, CMHC's performance has been solid.
But releasing a report that makes multiple references to its own incompleteness – references most people won't see – can really do nothing but ensure that the public's idea of what's in store for their investments remains equally incomplete. Canadians trust CMHC. And a lot of them don't read the organization's reports. If the Corporation puts out specific numbers and percentages, like those that fill the last six pages of the new Outlook, Canadians expect those numbers to be true. (Otherwise, why get so specific?) Many will cling to those numbers, share them with their friends and colleagues, and remain unaware of any nuance that has been shed.
Here are a few passages from the first three pages:
"The precise timing and speed of the recovery is highly uncertain because the virus's future path is not yet known." (Bob Dugan, CMHC chief economist)
"High degree of forecast uncertainty reflects the unprecedented nature of the COVID-19 pandemic" (Sub-heading on page two)
"[T]he exact timing and length of the economic recovery cannot currently be forecast with any degree of certainty since exceptional fiscal and monetary policy measures are being undertaken…" (page two)
If CMHC's goal is to educate and prepare homebuyers, one wonders why CMHC would share with them information they know to be full of uncertainty. When asked by MBN to address the potential confusion that could result, Dugan acknowledged that it's a concern.
"We do always worry about that, so we do very careful analysis to try to make sure that when we put out information, it's information we can stand behind to make sure that we don't muddy the water in a way that is unwarranted," he said. "It is a forecast, so you have to take that with a grain of salt. But we've done a lot of work to analyze things and we think this is a pretty good assessment of the evolution of housing markets and the economy over the next couple of years."
Robert McLister, founder of RateSpy.com, says CMHC is doing what it can considering the circumstances.
"So, despite the fact that housing predictions are a stab in the dark right now, they have to put this stuff out," he says, but admits that Canadians "on whole may read into CMHC's projections negatively, and that could hurt market psychology."
So…what's actually in the report?
The Outlook examines three key metrics of Canadian real estate: starts, sales and prices, providing peak-to-trough expectations for each.
Starts are expected to see the most alarming downturn, falling from 51 to 75 percent of the levels seen in 2019. According to the report, that would leave the level of housing starts "at historic lows in the second and third quarters of 2020." That is awful news for potential buyers, but CMHC expects starts to start recovering in the first half of 2021 as economic conditions improve.
Sales are expected to bottom out in the fourth quarter of 2020. CMHC expects a total of between 416,000 and 450,500 transactions this year, a far cry from the approximately 486,000 sales seen in 2019.
"Sales are likely to register a decline in the range of 19% to 29% from their pre-COVID levels before beginning to recover in late 2020," the Outlook reads. "Our forecasts indicate that sales are not likely to recover to pre-COVID-19 levels by the end of the forecast horizon," the fourth quarter of 2022.
Home prices will also take a long, winding journey back to normal. The average MLS price is expected to be between $493,200 and $518,400 this year, but CMHC sees it falling precipitously until Q2 2021, when the average price could be as low as $434,645. At that point, prices are expected to start bouncing back, and could be back above 2020's projected average by Q3 of 2020.
McLister was surprised by the price projections.
"Frankly, it's unusual to see such a severe economic shock be met with such modest price correction forecasts," he says. "It's almost like analysts are over-weighting the fast housing rebound of 2009 in making their 2020 forecasts, and under-weighting prior severe recessions."
Based on his study of past recessions, McLister believes there is a better than 50 percent probability of unemployment staying "materially above pre-COVID levels" for the next two years, and that home prices over that same period will struggle to return to where they were in February.
"It's possible we could see record prices within a few years in a few select markets with inadequate supply and strong economic recoveries," he says, "but that would likely be the exception and not the rule."
Dominion Lending Centres' Dr. Sherry Cooper expects the recovery to be uneven and gradual, but finds it hard to put much faith in CMHC's projection that housing prices could fall between nine and 18 percent during the forecast period.
"There will be some downward pressure on prices," Cooper says. "With high unemployment, many first-time buyers will put their plans on hold, and the number of motivated sellers facing financial strain could rise. Nevertheless, I think it will vary regionally, and most parts of the country will see prices return to pre-pandemic levels well before 2022."