Industry executive says it's now "obvious" the corporation's 2020 rule change was unnecessary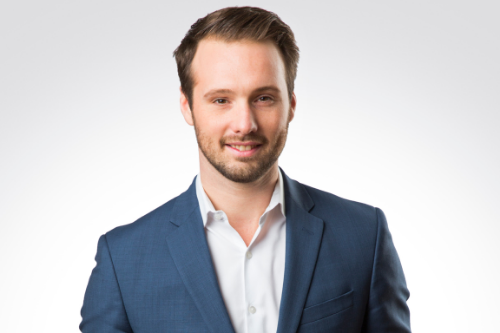 It was a move that took many in the mortgage industry by surprise last July: the Canadian Mortgage and Housing Corporation (CMHC) decision to tighten its underwriting criteria for mortgage insurance, without a similar commitment by private market counterparts.
The body's announcement on Monday that it would be returning to its pre-July 2020 underwriting practices was viewed as an admission that last year's change was the wrong one, with CMHC admitting that the tougher rules "were not as effective as we had anticipated" in stabilizing house price increases and curbing demand.
The readopted practices will see CMHC consider applicants with a credit score of 600 – down from 680 – with a GDS ratio up to 39% and TDS ratio up to 44%, an increase from 35% and 42% respectively.
James Laird (pictured), co-founder of RateHub.ca and president of CanWise Financial, told Canadian Mortgage Professional that the trajectory of the housing market since those changes appeared to be one of the main reasons for their reversal this week.
Read next: CMHC on what pushed housing starts higher last month
"They made the underwriting changes at the same time as predicting that the housing market was going to go down significantly," he said. "That was really the justification for the changes: they were predicting at the beginning of the pandemic that home values would drop by as much as 18% [over 12 months].
"Of course, the opposite ended up happening over the next year, with home prices increasing by 10-20%, so it was quite obvious that those tight underwriting criteria were not necessary."
CMHC also acknowledged that it had seen a decline in market share since last year's underwriting change – another factor behind its decision to revert back to its prior rules.
"A healthy market share is an important consideration as it helps us fulfill the financial stability aspect of our market," the corporation noted in its statement announcing the change.
Laird said that last year's decision to introduce stricter rules while private competitors like Canada Guaranty and Sagen (previously Genworth Canada) made no changes had been an unusual move, one that was unlikely to be repeated anytime soon.
"I think they'll be a lot more hesitant to move out of lockstep with their two private market competitors than they were this time," he said. "I don't know exactly how much market share they lost, but it's got to be significant.
"In the past, the three insurers have always really acted as one, where you knew they'd already talked about whatever change was going to happen and they all agreed to do it. This was not the case here – the two private insurers made it clear that they were not going to follow, but CMHC went ahead anyway. I think they'll be much more hesitant to make a similar move in the future."
On the market itself, the changes are unlikely to have a significant impact, if any, except in potentially allowing CMHC to recoup some of the market share it has lost since last July.
Read next: Where will the federal pandemic support programs go from here?
In terms of the government's wider approach to the housing market, meanwhile, Laird said that its noticeable cooling-off in recent months is likely to have satisfied authorities that no further intervention is required for the time being.
"The heat of the housing market was of great concern to the federal regulators late last year and at the beginning of this year," he said, "but it seems like things have cooled and plateaued, so we're not seeing that same month-to-month price acceleration.
"I would suspect that the policymakers will be content for the time being since the heat has left the market, so I'm not expecting anything new in the next couple of months."
That slower pace isn't to say that the market will remain cool indefinitely. Laird said that while he expected the remainder of the summer to be "fairly slow" – and a return to the same hectic pace of the first two quarters was unlikely – things would probably continue to motor along at a healthy pace for the rest of the year.
"I definitely think that the real estate market has peaked for 2021," he said, "but I still expect there to be reasonable housing activity in the second half, and especially the last four months of the year."