The affordability situation is aggravated by the region's high costs of land and labour, CMHC says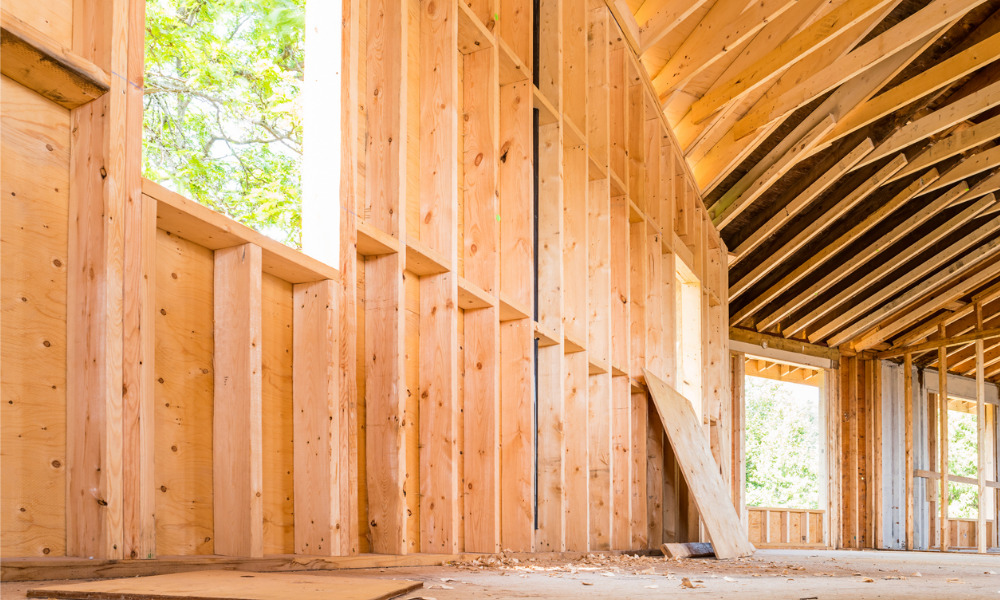 Lumber mill closures brought about by the pandemic had a disproportionate impact on housing markets in the northern Canadian regions, according to the Canada Mortgage and Housing Corporation.
Supply disruptions were most apparent in the resulting volatility in the price of lumber, a situation exacerbated by the high costs of land and labour in the North, CMHC said. This led to strong downward pressure on the creation of new housing supply over the last year.
Nearly 43% of households in the region reported experiencing housing problems related to adequacy, affordability, or suitability, according to CMHC's survey.
"The Territories face persistent affordability challenges and there continues to be a lack of housing options along the housing continuum," CMHC said. "The housing need in the North and the territorial capitals of Whitehorse, Yellowknife, and Iqaluit is higher as compared to the rest of the country, especially Iqaluit."
Read more: Lumber prices, supply-chain issues whipsaw homebuilding costs - analysts
In Whitehorse, which has a vacancy rate of 2.1%, an average two-bedroom home can be rented for $1,296 a month – veering closely to the Yukon's average monthly mortgage of $1,539, CMHC said.
Yellowknife (3.6% vacancy) and Iqaluit (0.7% vacancy) saw their average two-bedroom rent rates ($1,769 and $2,785, respectively) significantly outstrip their provinces' average monthly mortgages ($1,602 and $1,886, respectively).
"These supply and affordability challenges are why housing in the North is a strong priority under Canada's first National Housing Strategy (NHS), and why significant federal and territorial government investments were made into housing in recent months and in Budget 2021, in recognition of these distinct challenges," CMHC said.