The Canada Mortgage and Housing Corporation released its predictions for Toronto and Vancouver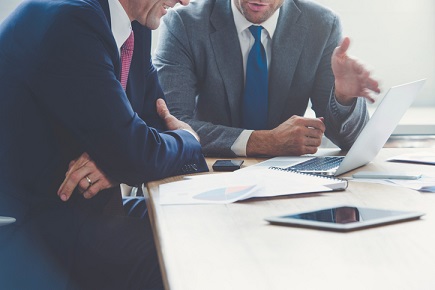 The Canada Mortgage and Housing Corporation forecasts a balanced market in the GTA through 2020, with fewer sales expected because of rising interest rates.
"As much as sales are going to come down slightly, we'll see house price growth be more or less in line with inflation, not the double-digit kind we were accustomed to a few months ago," said CMHC's Manager of Market Analysis (Toronto) Dana Senagama. "We'll likely see higher price growth in the downtown cores of some major GTA areas, like Toronto, Markham and Mississauga, where there are higher concentrations of condominiums."
Resales will also dip through the end of 2020, added Senagama, due to rising mortgage rates.
The region's low-rise housing market is forecasted to see a downturn primarily because of land scarcity. However, in suburban areas, like Peel, Durham and York Regions, there will be higher concentrations of single-family detached sales and listings, and that will slow price appreciation.
"There's not enough serviceable land out there for low-rise homes for singles and townhomes," said Senagama. "The vast majority of units under construction—about 55,000 of 71,000 units—are high-rise, and that means there are only a finite number of resources, both in terms of machinery and skilled labour. That's going to affect delivery; the logistics won't allow it.
"In terms of new construction, the story is going to be more and more condos, and that seems to be where the push is both in terms of policy shift in government and higher house prices dictating demand towards high-rise construction because low-rise is out of reach for first-time buyers, and when the average price is over $1 million, it's not an easy entry point for any buyer."
Through this year, Vancouver has born witness to softening home prices across all market segments, and that trend is expected to continue, according to CMHC.
"Over the next two years, we expect the resale market will be characterized by lower sales, higher inventories of homes for sale, and lower home prices compared with the recent market highs in the last two years," said Eric Bond, CMHC's principal market analyst for Vancouver. "With the resale market,
expect housing starts to decline in the Vancouver CMA over the next two years, and the majority of the decline will be in the multi-family segment, and specifically in high-rise."