This trend is being aggravated by the declining number of young adult home buyers, according to the Crown corporation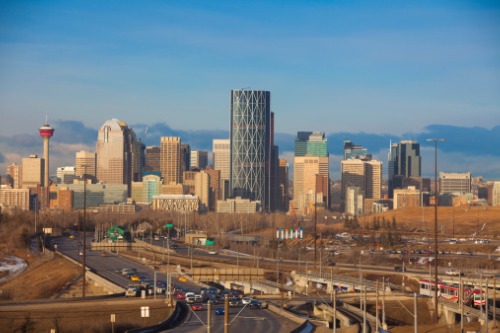 Housing inventory in Calgary has reached near-historic levels as the number of young adults continues declining, according to the latest market report from the Canada Mortgage and Housing Corporation.
"Completed and unsold ownership units per 10,000 population continue to trend upwards above a critical level in the second quarter of 2020, approaching a historic high in the first quarter of 2001," CMHC said
As of the end of Q2 2020, the city's stock of single-family homes was at 627 units, representing a 9% annual increase. Semi-detached and row unit housing was also "trending higher" at 738 units.
"Together, they make up 59% of total unabsorbed inventory in Calgary," CMHC said. "As these units tend to be more expensive, they are more likely to be affected by a decrease in employment and higher paying jobs due to competition from lower price condos."
The results of the city's just-released 2019 census showed that the number of Calgary residents age 25 to 34 years old has declined by 4.2% since the previous reading in 2016, CBC News reported. CMHC said that this "key demographic" holds significant purchasing power.
"Although the overall population is still growing, the share of the 25-34 age cohort continues to shrink," CMHC said. "As they are more likely to be first time home buyers, this continued change in demographic profile has dampened housing demand."
The unprecedented impact of the coronavirus outbreak did not help matters.
"The COVID-19 pandemic and downward pressure on oil prices further aggravated Edmonton and Calgary's recent economic challenges," CMHC said in its report. "House prices in these Prairie centres fell in the second quarter of 2020. The rate of decline is below what can be explained by housing market fundamentals alone. This has led to an increase in average overvaluation estimates in both housing markets between the first and second quarters of 2020."