The national mortgage debt balance is expected to see significant annual growth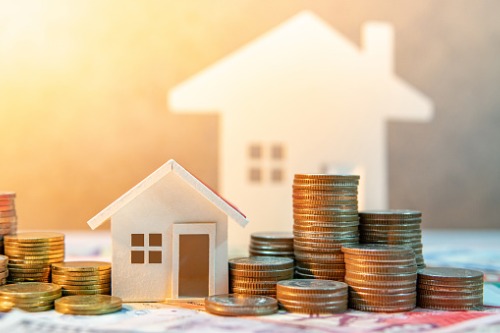 Approximately $1 billion in mortgage payments were deferred every month during the COVID-19 pandemic, according to the Canada Mortgage and Housing Corporation.
In its annual residential mortgage industry report released late last week, CMHC said that the average monthly mortgage payment in Canada stood at $1,333 this year, using data from Equifax Canada.
CMHC also said that the national mortgage debt balance will see significant annual growth, largely due to a lower number of Canadians getting ahead on their mortgage payments in 2020.
As of the end of the second quarter, CMHC said that the rate of defaults was more muted than anticipated, although delinquencies are likely to increase once deferral programs end this fall.
"Incomes have been reasonably well-sustained, consumption has slowed, and so savings overall in the economy have gone up. That's helpful in reducing vulnerabilities," said Tiff Macklem, Bank of Canada Governor. "Having said that, we've been very clear at the Bank of Canada, we've underlined the vulnerabilities caused by household indebtedness and too much reliance on the housing sector. Those have not entirely gone away, but when you look at our policy response, the best predictor of whether somebody is going to repay their mortgage is whether they have a job."
Latest employment figures showed that the Canadian labour market had its fourth consecutive month of gains with the addition of 245,800 jobs in August. The national unemployment rate stood at 10.2%, and the economy has now recovered around 1.9 million of the 3 million jobs lost due to the COVID-19 pandemic.
CMHC said that approximately 20% of Canadians indicated a willingness to move their mortgages to new lenders, as many institutions did not sufficiently accommodate their needs during the height of the pandemic's economic devastation.