Pollster said the country is "being hammered with risk after risk after risk"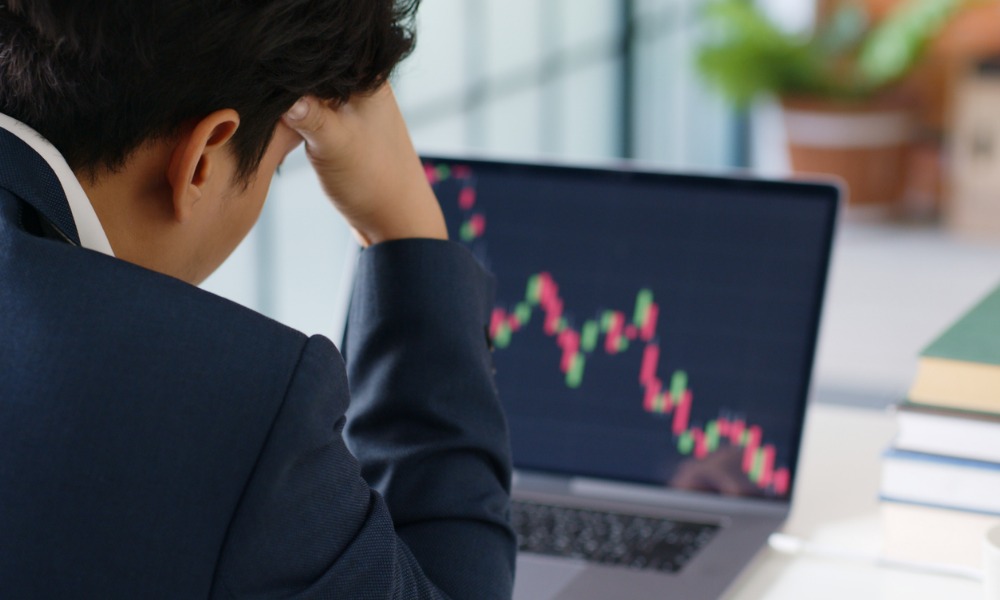 Four in five Canadians are still concerned about the possibility of a recession, even as the Bank of Canada (BoC) guarantees it won't happen in the next two years, according to the latest Nanos Research survey commissioned by The Globe and Mail.
The BoC cites a strong economy and historically low unemployment rates as a basis for the claim, but also acknowledged that easing inflation could result in a massive housing market correction and a contraction in consumer spending. Many other Bay Street economists share the same view given that households have built up considerable savings during the pandemic – enough to uphold consumer spending in spite of high borrowing costs.
Read next: BoC considering another 50-basis-point hike: Macklem
The poll found that 43% of respondents are concerned about a recession, while another 38% are somewhat concerned. Notably, younger respondents were more nervous about higher borrowing costs than older respondents.
"For Canadians that are over 55 years of age…the vast majority are in the tail end of whatever borrowing that they probably had to do over the course of their lifetime," Nanos said. "But for a younger person under 35 years of age, they're facing a situation where just the carrying cost and the interest cost to own a home will be a much greater burden."
Read more: CIBC: Economy, rate hikes will have significant cooling impact on market activity
According to René Lalonde, director of modelling and forecasting at the Bank of Nova Scotia, the likelihood of a recession in Canada will rise the longer inflation remains elevated.
"Canadians have just come out of a pandemic, there's war in Ukraine, the prices of homes are going up, interest rates are going up. It's like being hammered with risk after risk after risk," pollster Nik Nanos said in an interview with The Globe and Mail. "There is a significant amount of concern about going into a recession as a result of inflationary pressures and interest rates and all the other things that are happening right now."