The governor says the central bank is prepared to act "forcefully" to tackle the inflation crisis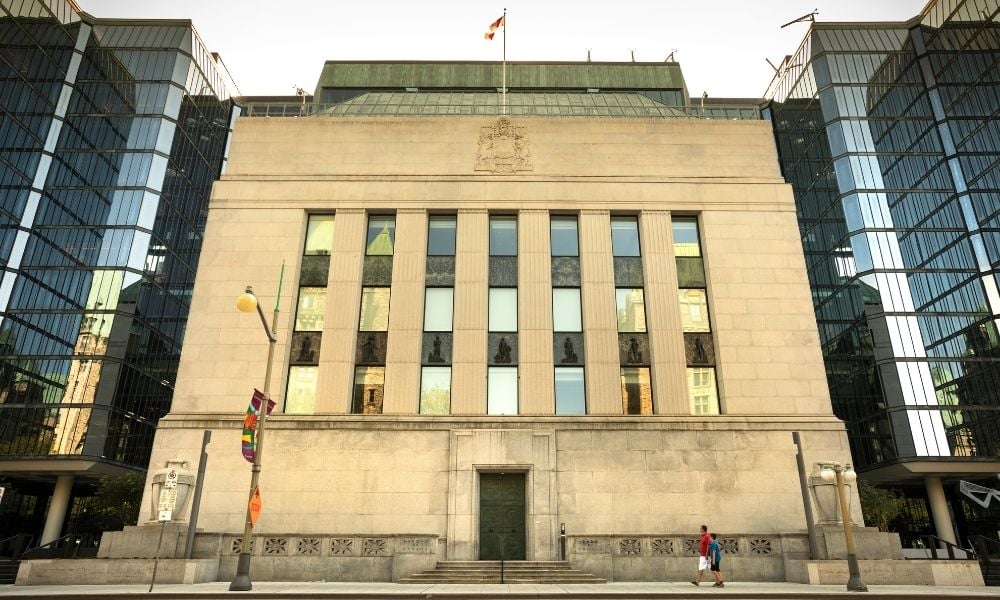 The Bank of Canada is weighing up another oversized rate hike for its next policy rate announcement in June, according to the central bank's governor Tiff Macklem.
Speaking with the federal finance committee on Monday, Macklem said the Bank was considering a second consecutive 0.5% increase to its trendsetting rate in an effort to tackle runaway inflation, with the annual inflation rate now higher than at any point during the last three decades.
"I expect we'll be considering a 50-basis-point increase," said Macklem. "I'm not going to rule out other options, but anything bigger than 50 basis points would be very unusual."
The governor emphasized the difficult balancing act that lies ahead on rate hikes, saying that the Bank must strive to avoid a recession as it increases borrowing costs in future policy announcements.
"Getting this soft landing is not going to be easy," he told the committee. "We don't want to overheat the economy, but we also don't want to overcool the economy."
Read next: Bank of Canada announces another rate hike
Still, he said that the central bank was prepared to act "forcefully if needed" to get inflation under control – and acknowledged that it had made some errors in its approach to the crisis so far. "We got a lot of things right, we got some things wrong. We are responding," he said.
The Bank's benchmark rate plummeted to 0.25% as the pandemic took hold in Canada in 2020 and remained resolutely low for nearly two years before a quarter-point hike was announced in March.
That was followed by another rate increase, this time by 50 basis points, in the Bank's April announcement, which also saw it announce a "substantial upward revision" in its inflation outlook.
In that statement, the central bank indicated an increasing risk that elevated inflation in Canada would become "entrenched," and said that inflation was only likely to return to more normal levels in 2024.
The next Bank of Canada policy rate announcement has been scheduled for June 01.