Asian, European, and Middle Eastern investors are participating in more and more commercial property deals in the U.S., analysts say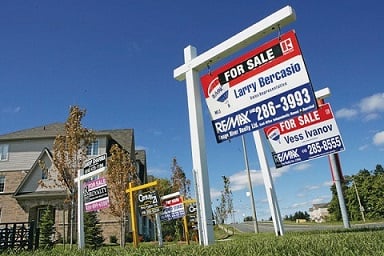 While Canadian investors have gone into US$92 billion worth of commercial real estate deals in the U.S. since 2007, enterprising entities from Asia, Europe, and the Middle East are rapidly catching up, according to analysts.
In particular, major U.S. cities like New York have seen a sharp spike in foreign capital from these other players via investment firms, insurance companies, and pension funds,
The Globe and Mail
reported.
"The allure of global capital to New York has always been high. It's always been one of the most – if not the most – liquid cities in the world for capital wanting to enter the marketplace," according to Oxford senior managing director Andrew Trickett, a Canadian who has resided in New York for the past 7 years.
"There's money from around the globe looking to invest in New York and in Boston, and in San Francisco, and in Seattle. There's tremendous capital demand for investments in these areas," Bentall Kennedy head of strategy and research Doug Poutasse said.
"Both China and Germany have come in really aggressively this year. And that's something we're keeping our eye on," Poutasse added.
According to data from Real Capital Analytics, Chinese are gradually eating into Canadian investors' formerly dominating lead, with the Beijing-based Anbang Insurance Group Co. entering into $6.5-billion deal for Strategic Hotels & Resorts Inc. from the Blackstone Group.
While the transaction has yet to be announced officially, it saw wide mileage in media reports earlier this year. If it pushes through, the sale will make Chinese the leading investors in the U.S., as mainland individuals and organizations have already participated in $7.9 billion in deals so far this year (compared to Canadians' $9.7 billion in investments in the same time frame).
This development should come as no surprise considering the prevailing regulatory climate, Manulife Real Estate global head of asset management Ted Willcocks argued.
"Notionally, I think you're going to find that China will start to outstrip us – I mean, just the sheer volume," Willcocks said. "We don't have all the transparency on some of the plans and some of the insurers that are coming out of China."
Related Stories:
Analysis: U.S. and Canadian housing bubbles more alike than people think
U.S. bond investor slams Fed's failure to provide anti-recession cushion