Unavailable and unaffordable homes means that people are renting longer, and availability is tight for most major metros, while remaining stable in the prairies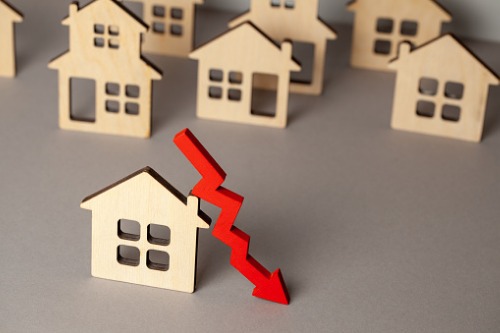 The national vacancy rate for rental apartment units declined in 2019 for a third consecutive year to 2.2%, its lowest level since 2002, according to the latest Rental Market Survey report from Canada Mortgage and Housing Corporation (CMHC).
"The national vacancy rate for purpose-built rental apartments declined for a third consecutive year in 2019, as strong rental demand continued to outpace growth in supply," said Bob Dugan, CMHC's chief economist. "Low vacancy rates in major centres underscore the need for increased rental supply to ensure access to affordable housing."
The Montreal Census Metropolitan Area (CMA) reached a 15-year low of 1.5%, driving the decline. Demand remains elevated in Vancouver and Toronto, where the vacancy rates are 1.1% and 1.5%, respectively. Halifax also saw a decline to 1.0%. Vacancy rates in most other CMAs remained stable, including the major prairie markets of Calgary (3.9%), Regina (7.8%), and Winnipeg (3.1%). The national vacancy rate in 2018 was 2.4% for purpose-build rental units.
Even though the overall vacancy rate in Toronto is 1.5%, that is up from the 2018 levels of 1.2%. Despite the increase, high homeownership costs coupled with tightened mortgage regulations have encouraged individuals in the GTA to continue to seek or remain in rental housing.
"House prices continue to recover following unprecedented levels back in 2017, but remain elevated relative to previous years. Furthermore, prices of multiple-family dwellings (such as condominium apartments and townhouses), which are typically more popular among first-time homebuyers, have showed stronger price growth than other housing types over the past 12 months, thus pushing demand towards the rental market," the report reads.
Rental apartment starts and completions have increased over the past five years in the GTA, but continue to lag that of condominium apartments. Conversions and units that have been added back into the "rental universe" after renovations have heled the total purpose-built market to increase by nearly 1% in 2019. The Halton Region has recorded the highest growth (4%) with about 590 units being.
"Strong transportation . . . [that] provides easy access to downtown Toronto has made this region an attractive market for young renters," the report reads.
Nationally, tighter rental markets were accompanied by strong rent growth, with average rents increasing by 3.9% for a two-bedroom apartment between October 2018 and October 2019. This is the fastest pace of same-sample rent growth since October 2001. The average two-bedroom apartment rent was highest in Vancouver ($1,748) and Toronto ($1,562), Calgary ($1,305) and Halifax ($1,202) also remained above the national average, while Montreal ($855) "continued to exemplify the relatively lower rent levels" generally seen in Quebec.
For comparison, the average scheduled monthly payment for new mortgage loans was $1,936 in Vancouver, $1,826 in Toronto, $1,531 in Calgary, $1,133 in Halifax, and $ 1,098 in Montreal, based on Q4 2016 data from CMHC.
Demand for rental apartments last year also continued to be influenced by a probable decrease in the movement to homeownership among Montreal households aged under 35. While the proportion of renters within this group of households had shown a steady decrease between 2001 and 2011, the data from the 2016 Census indicate that this proportion increased. This situation has apparently continued since then, given the pronounced rise in house prices on the Montreal market in recent years.