Worries over personal debt levels are forcing Canadians to spend less over the holidays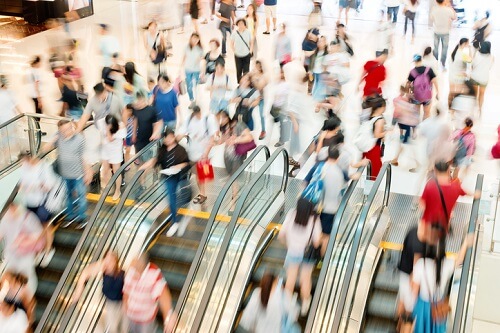 The nation's purchasing power has been flagging, best illustrated by the results of a recent survey that found 55% of Canadians vowing to spend less this Christmas season.
According to a new report by Equifax Canada, around 46% of respondents expressed significant worries about their personal debt levels, and the length of time they will need to completely pay off their financial accountabilities – particularly credit cards.
This followed fresh figures from Statistics Canada, which showed that on average, Canadians owe roughly $1.77 in debt for every dollar of disposable income.
Fortunately, "if there's a silver lining here, it's the fact that most Canadians remain conscious of their debt obligations and want to avoid adding too much debt heading into the new year," Equifax Canada director of consumer advocacy Julie Kuzmic stated, as quoted by CTV News.
Also, things might be looking up soon, if current employment trends are any indication.
The addition of almost 54,000 jobs in September and the shrinkage of the national unemployment rate to a near-record low of 5.5% bode well for Canadian consumers, CIBC World Markets Inc. chief economist Avery Shenfeld stated.
These figures far outstripped earlier projections of just 7,500 new jobs and a flat unemployment rate in September. During the first nine months of this year, Canada added 358,100 new employees, representing the largest January-September volume since 2002.
Shenfeld argued that these prove the Canadian economy's relative imperviousness against the worst effects of the global trade turmoil.
"Canada's labour market seems to have been vaccinated against the global economic flu going around," he wrote in an investor note last month, as quoted by Bloomberg.