But second-wave coronavirus infections have added significant volatility to the equation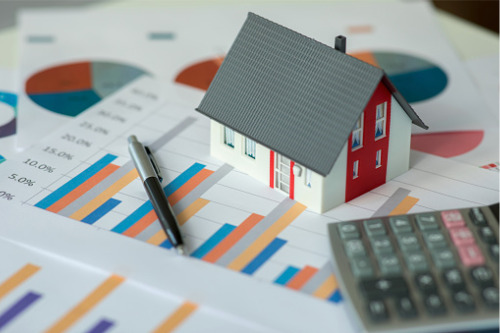 Mortgage lenders are seeing marked reductions in the loan-loss reserves built up during the early months of the COVID-19 pandemic. But the resurgence in infections nationwide and the continued uncertainty it injects into the marketplace mean lenders aren't out of the woods quite yet.
Earlier this month, Equitable Group Inc. said that Q3 credit-loss provisions resulted in a net benefit of $2.4 million, compared to Q2 costs amounting to $8.8 million.
"We believe strongly rebounding housing markets and stable commercial real estate trends supported by a gradually reopening economy will limit downside risk scenarios, particularly given the rapid unwind of payment deferrals through July," National Bank Financial analyst Jaeme Gloyn said in a report on Equitable's latest results.
"This view is balanced by a labour market that still has a significant gap to close to pre-pandemic levels and temporarily stalled immigration, both of which could impair growth and credit forecasts," Gloyn said of the renewed lockdowns.
In late October, HSBC Holdings Plc said that an improvement in "forward-looking macro-economic variables" justified its release of $2 million from its Q3 loan-loss reserves. This was far lower than the lender's $17 million cost during the same time last year, the Financial Post reported.
"Our results this quarter are markedly better than in the first two quarters of the year, largely due to moderating expected credit losses," said Linda Seymour, president and CEO of HSBC Bank Canada, in a news release. "This is in line with improved forward-looking economic guidance, even after factoring in the resurgence of the pandemic that is now upon us."
Most notably, alternative lender Home Capital Group Inc. said last week that its Q3 net income stood at $58.5 million, representing a 70% quarterly upswing and a 50% annual increase. Credit-loss provisions led to a $7 million gain during the third quarter, compared to Q2 costs of around $18.7 million.
"Our performance this quarter is directly linked to the continuing resilience of the housing market," said Yousry Bissada, CEO of Home Capital.