The "sobering" numbers contain a sliver of good news, says one analyst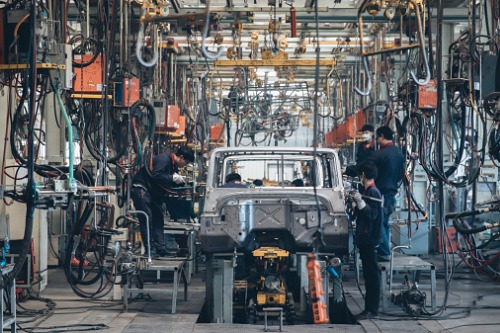 With the Canadian economy losing around 213,000 jobs in January, the unemployment rate spiked to its highest level since August, rising by 0.6% to reach 9.4%.
This marked the second consecutive month of declines in the labour market, essentially wiping out the gains seen throughout much of the second half of 2020.
Statistics Canada noted that with the January losses, the national economy is now short by 858,300 jobs compared to last February, just before the COVID-19 pandemic took hold globally.
These readings show the "continuing challenge of balancing economic activity with the need to protect public health," StatsCan said.
Doris Chu, a senior economist at the Conference Board of Canada, said that the labour market should brace itself for more troubled waters ahead.
"We're still heavy into the recession, so it's going to be a slower road to recovery, up until we have a vaccine pretty much widely distributed to Canadians," Chu told CBC News.
"Unlike December, where employment fell in all but one province, a far more polarized picture emerged in January with employment declines in just three provinces (Ontario, Quebec and Newfoundland and Labrador) driving a net loss at the national level," the Conference Board added in its report.
Employment losses in Ontario last month totalled 153,500, while Quebec saw a decline of 97,900 jobs. Newfoundland and Labrador had a mere 2,700 losses, while all other provinces enjoyed gains in January.
"January's labour force survey ... contains some sobering numbers but also signs for cautious optimism," said Liam Daly, economist at the Conference Board of Canada. "Going forward, we expect the labour market's performance will continue to be tied to public health measures, and that a full labour market recovery will have to wait until a vaccine is widely available."
Leah Nord, senior director of workforce strategies at the Canadian Chamber of Commerce, argued that the current approach to the pandemic's impact on employment is unsustainable.
"We simply cannot afford to be in a holding pattern until vaccines arrive," Nord said. "We need new strategies to manage the pandemic. The economic costs may very well damage Canada's economy and structurally alter our labour market in ways that may not easily be repaired."