Just in case there isn't already enough to worry about this year…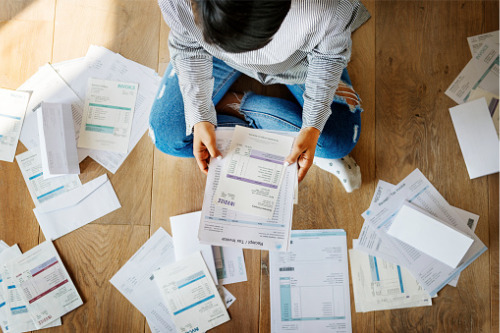 A combination of debt from holiday spending, payments for COVID-19 deferrals, and taxes on relief funding will prove to be a significant burden for many households during the first part of this year, according to non-profit counselling service Credit Canada.
"Canadian consumers are getting hit in three different ways financially around this time of year," said Adriana Molina, communications manager at Credit Canada.
With the COVID-19 pandemic exacerbating the household debt situation, Molina reported that some clients are now coping with creditors asking for all payments to be brought up-to-date at once, including those for debts that have been deferred for years.
"A big number of people are reaching out to us for advice and for information, which is wonderful, but … we're seeing people actually not taking much action when it comes to managing their debt or paying off their debt or at least addressing their financial obligations," Molina told Postmedia. "We're finding people are holding onto their money because they don't know how much money they can expect to have in the coming months. It's kind of making their financial situation much worse."
Molina noted that this intensified stress will prevail over the next few months or so, especially among households already struggling with their finances to begin with.
"If you're in that lower [tax] bracket, low to middle income … that's the bracket that's going to be hit the most because now they're probably going to have to pay taxes on CERB," Molina said. "People that were in low- to middle-income are the people that were most likely going to take those payment deferrals as well. Now that those payment deferrals might be ending, creditors might be aggressive in terms of getting those payments back."